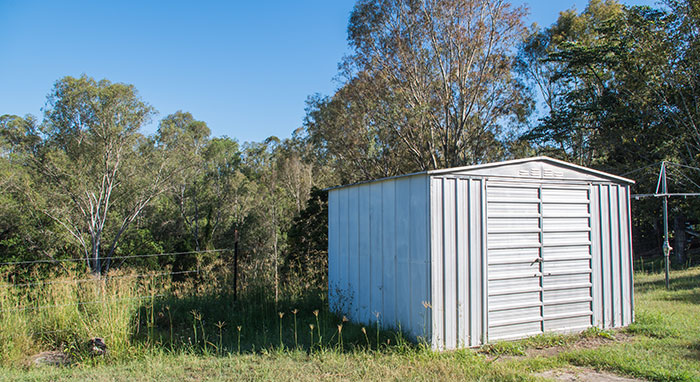 If you're tired of looking at the old, worn-down shed in your backyard but have been putting off having it removed because you're not sure what to do with it, look no further.
Whether your shed is made of wood, metal, or plastic, Hometown Demolition can help you find a shed demolition specialist who can have it safely removed in no time.
Why put off shed demolition another day? You could have an entirely new backyard in a matter of hours without having to lift a finger.
Shed demolition offers a number of benefits:
Increases the safety of your property
Increases your property's value
Allows you to better utilize the space
Similarly, there are endless options for utilizing your new backyard space:
Garden
Swimming pool
Playplace for kids
Outdoor fire pit
Wood or composite deck
Landscaping
---
DIY Shed Removal
If your shed is small and you're up for the challenge, you probably can remove it yourself.
Disassembling your shed will likely save you money, but it may not save you any time.
Some of the basic tools you'd need to remove your shed by hand include:
Safety equipment (gloves, glasses, work boots, etc.)
Ladder
Hammer with ripping claw
Pry bar
Hand saw
Drill
Pliers
Tarps and drop cloths
Adjustable wrench
Heavy-duty broom
When going through with a shed demolition or deconstruction yourself, there will be quite a bit of debris to dispose of.
Depending on your state or city ordinances, it's possible that there is a law regarding the amount of materials you must recycle from a project.
For materials that can't be recycled, renting a dumpster is a convenient way to manage the debris (or find a landfill near you where you can haul the material yourself).
Consider donating any reuseable materials to non-profits, like Habitat for Humanity. You could also consider putting them up for sale on Craigslist or Facebook Marketplace.
Learn more:
---
Hire a Professional to Remove Your Shed
Hiring a professional to handle your shed demolition is easily the quickest, safest, and most convenient option.
It typically takes less than an hour or two to complete the job with the help of heavy machinery and costs $600 - $2,000 on average.
A professional can have your shed torn down in no time, haul away the debris when they're done, and leave you with a clean, fresh space.
Depending on where you live, there may be restrictions to who you can and cannot hire to remove your shed.
Hometown Demolition Contractors can help you find the shed removal contractor you're looking for.
When it's time to get rid of a shed, reach out to an experienced local professional. We recommend getting at least three quotes to ensure you hire the right person for the job without overpaying.


---
---
Keep reading about hiring the right contractor: