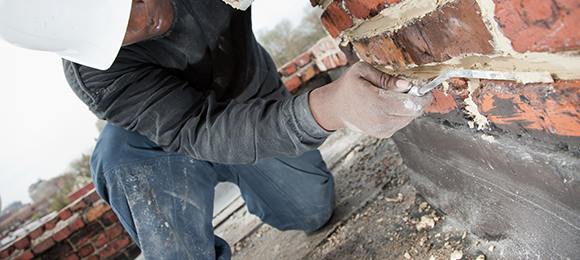 Updated August 11, 2021
For homeowners, one of the most difficult and intimidating parts of any home improvement project isn't the work itself; it's finding the right contractor for the job—one who is experienced, reliable, and honest.
We've all heard horror stories of people hiring a professional who turned out to be more like a con artist than a contractor, but the good news is that this type of situation is avoidable.
Know what to expect and how to be sure you choose the right contractor for your chimney removal project.
---
Make a 'to-do' list before reaching out to contractors.
Before reaching out to contractors, you should have a general idea of what work you want done.
The more information you have, the more accurate the contractor's estimate will be.
You'll want to be as specific as possible when explaining your project to contractors.
Be prepared, and make sure you can answer these questions:
What type of chimney project is this—repair, partial or complete removal, replacement?
How big is the chimney?
Does the chimney span multiple floors?
Where is the chimney located? Is it in the middle of the home or on the side?
---
Ask friends, family members, and neighbors you trust for references.
Getting a referral from someone you trust is invaluable when it comes to finding a great contractor.
Chances are you know someone who's hired a demolition contractor in the past, so ask around.
If you know someone that works in the building trade, ask them for a contractor recommendation.
Likewise, local hardware store employees may be able to provide you with referrals, too.
---
Speak to at least 3 different contractors before hiring one.
We recommend speaking with no less than three contractors before choosing one so you can accurately compare quotes and make sure you're choosing the right contractor without overpaying.
Reminder: Don't be afraid to use one contractor's bid to negotiate with another.
Learn more: The Importance of Getting Multiple Quotes Before Hiring a Contractor
---
Choose the right contractor for your specific project.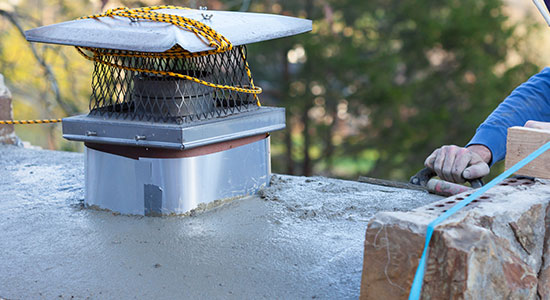 Although your neighbors' home remodeling contractor may have been great, they may not be experts in chimney or masonry demolition.
Make sure you find a company that regularly works with chimneys and performs the work you're asking them to do.
Read customer reviews carefully to make sure the contractor is the right fit for you and your project.
However, good customer reviews are just one of the criteria to look for.
Keep in mind that the best contractors are usually busy, so don't be dismayed if the contractor you want to hire can't start right away.
This is also why it's best to call well in advance of your desired start date for the project.
---
---
Find out what the licensing requirements are in your area.
Generally speaking, general contractors and most subcontractors will need to be licensed before performing any demolition or construction work, including chimney removals.
However, the procedure varies by state and municipality, so do your research on local licensing laws.
The contractors you speak to should be well aware of your area's requirements and be up to code, but check with your local department to confirm this.
Don't be afraid to ask the contractor for a copy of their license if it isn't clearly shown.
For a licensed contractor, providing proof of their licensing is no problem, so if they don't make it readily available, be wary of hiring that contractor.
---
Get a detailed contract in writing and read it carefully.
Make sure your contract details exactly what work will be done, including payment plans, deadlines, what materials or equipment will be used to get the work done.
If something isn't documented, it's their word against yours, so that's why you should get as many details as humanly possible in writing.
Any changes in the project should be accompanied by a written change order including all new information, including cost, labor, materials, etc.
---
Make sure permit procedures are followed.
Nearly all home renovation projects require permits before work begins.
This isn't always the case for simple chimney removal, but you should confirm this with your contractor and local building department.
Learn more: How to Obtain a Demolition Permit
---
---
Determine a payment schedule before signing a contract.
If a contractor demands more than 50% of payment upfront, find a different contractor.
You don't want a contractor to use your money to finish someone else's project, and this happens more often than most people realize.
To avoid this, we recommend paying no more than 50% upfront, and then paying as the work is completed.
The contract should clearly spell out the payment schedule and when progress payments will be made.
Because chimney removal projects are often completed relatively quickly, an example of a payment schedule might be paying 1/2 of the total cost upfront then the final 1/2 when the work is completed.
Keep reading: Why You Should Never Pay Your Contractor Upfront
---
Talk to the contractor often.
Keep an eye on the project's progress, and talk with your contractor periodically for updates.
If you are confused about something, see an issue, or have any questions about the work being done, do not hesitate to speak up.
---
Read on: