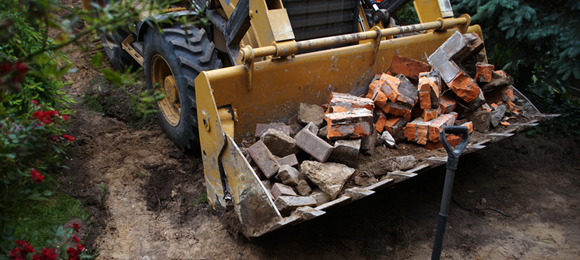 Brick is versatile and made to last, but nothing lasts forever.
Brick removal is a demolition service that encompasses a variety of different projects, like brick wall removal, brick patio removal, brick fireplace removal, and more.
If you're in need of any of these services, you're probably wondering, 'How much is this going to cost?'
At Hometown, we understand that getting the best price for your brick removal project is important and we want to help ensure you get that.
This cost guide will go over:
This guide is meant to help give you an idea of what you can expect to pay for brick removal but in no way guarantees the price you will pay.
The best way to get an accurate estimate for your brick removal project is by getting quotes from service providers in your area.
---
---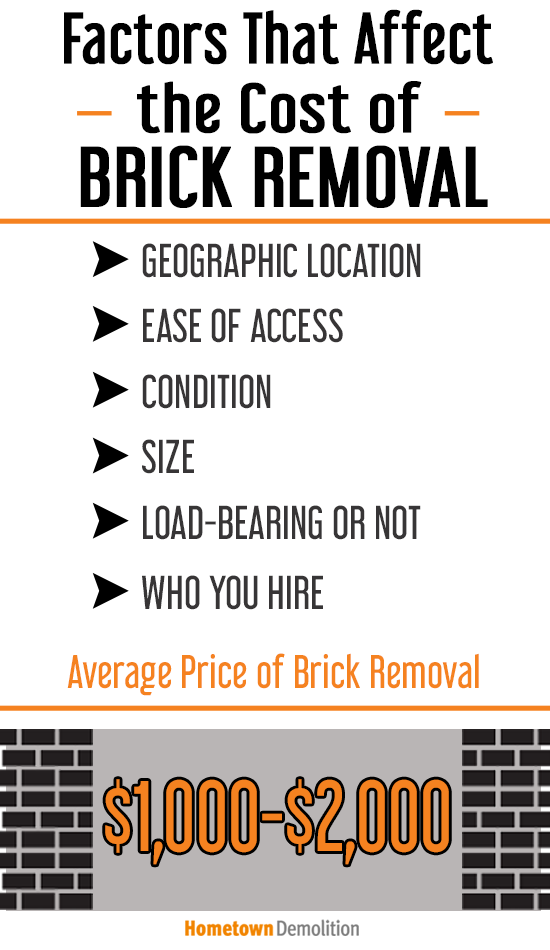 Brick Removal Average Cost
The average price of a brick removal project is $1,000-$2,000, including debris disposal.
This price can vary dramatically by a variety of factors, mainly the size, accessibility, and location of your project.
Below are real-life examples of what other people paid for their brick removal service.
Brick Removal Cost Examples
| | | | |
| --- | --- | --- | --- |
| State | City | Project Description | Project Cost |
| Michigan | Detroit | Removed old brick and cement wheelchair ramp at a church | $2,200 |
| Michigan | Howell | Removed brick porch and flower bed | $1,000 |
| Ohio | Cleveland | Removed brick one-car garage | $1,300 |
| Ohio | Parma Heights | Removed 84 sq ft brick patio | $300 |
| Texas | Forth Worth | Removed 216 sq ft, 4 inches thick, brick patio slab | $900 |
Depending on a variety of factors, your project could cost more or less than the average price of brick removal and the examples shown above.
Continue reading:
Factors That Affect Brick Removal Pricing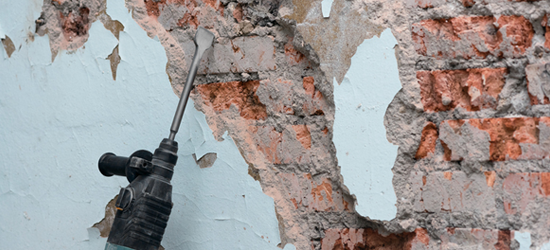 As you can see from the table above, the price of brick removal is heavily influenced by the amount of brick you need removed.
Beyond the size, where you're located geographically can also influence the price you pay for brick removal based on the cost of living (COL) in your area.
In Forth Worth, TX where the COL is 99.8/100, a customer paid $4.17 per sq ft for a brick patio slab to be demolished.
In Parma Heights, OH where the COL is 81.5/100, a customer paid $3.57 per sq ft to demolish their brick patio slab.
Small price differences like this may seem insignificant, but they make a big difference when it comes to larger projects, so be sure to keep that in mind when calling around to different contractors in your area.
It is also worth mentioning that one of the biggest, yet most commonly overlooked, aspects that affect the price of your brick removal is the contractor you hire to do so.
Every contractor is unique and has its own operational costs to consider, so calling around to at least 2-3 companies for free quotes is always recommended.
This will ensure you get the best price and allow you to move forward with a company that will best suit your needs.
Learn more:
How to Find the Right Brick Removal Contractor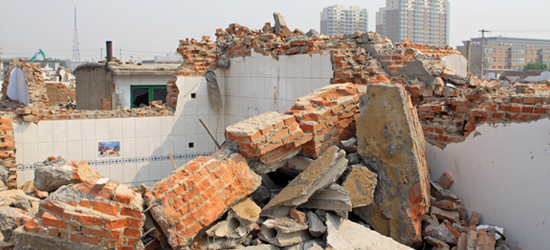 Hiring an experienced contractor to handle your brick removal project is important for a number of reasons, but more than anything, it's for your protection.
If the brick removal is not handled properly, damage can be done to surrounding people, property, equipment, or underground lines.
This is why we recommend hiring someone you know is licensed and insured to handle your project.
As previously mentioned, we highly recommend reaching out to three or more local contractors to obtain quotes for your project.
This will help to ensure you hire the right person for your brick removal without overpaying.
Hometown makes it easy to find reputable contractors in your area, read customer reviews, and request quotes from as many contractors as you'd like—all at no cost to you.


---
---
Continue reading: