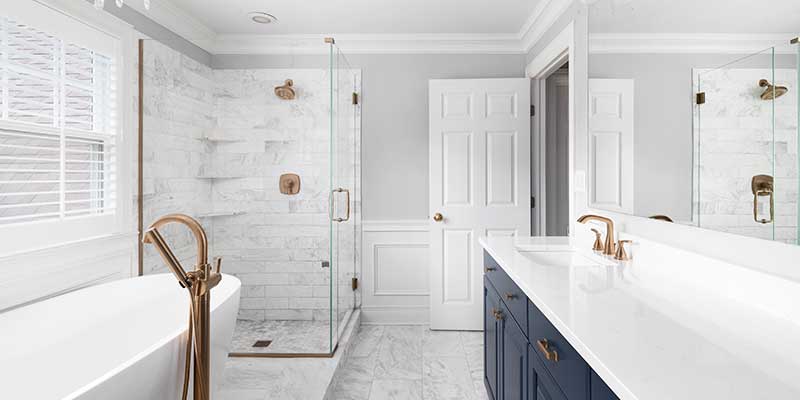 Updated May 31, 2023
Interested in remodeling your bathroom? It's time to start looking for a bathroom demolition contractor.
Choosing the right bathroom demolition contractor can be the difference between turning your bathroom into that of your dreams or dealing with the nightmare of poorly-done work and expensive mistakes.
The work involved with any demolition project is always unique to the individual project, whether it's a full bathroom remodel or a partial remodel, which is why it's so important to hire a contractor who is experienced doing the bathroom demolition work you need, is able to complete your specific project on time and within budget, and has positive customer reviews.
---
---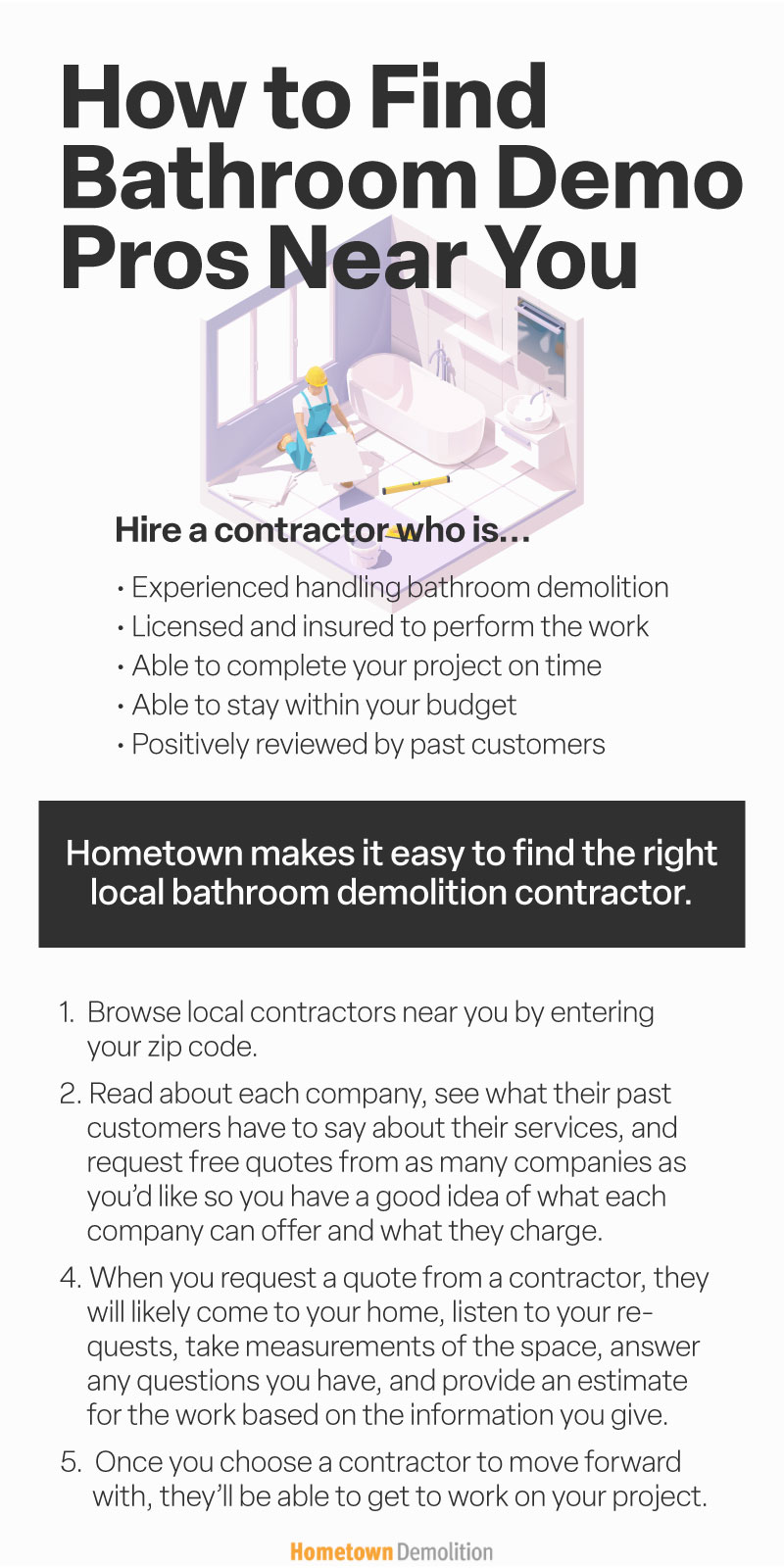 Hometown makes it easy to browse local bathroom demolition contractors near you. Requesting demolition quotes from qualified contractors in your area is as simple as inputting your zip code and answering a few questions.
Then, with the click of a button, we'll send your project quote request to up to three bathroom demolition contractors in your area. We do the work for you, so there's no need to spend time manually sending the same request to multiple contractors.
Requesting quotes from multiple local contractors helps to ensure you pay a fair price for your project while getting great customer service, too.
Oftentimes, the contractors you request quotes from will come out to your home, listen to your requests, take measurements of the bathroom, answer any questions you have, and provide an estimate for the work based on your project description.
Demolition and remodeling quotes are free and you are not obligated to hire, which is why we recommend getting three or more whenever possible.
Once you choose a demolition contractor to move forward with, they'll be able to get to work on your project.
---
---
Keep reading: