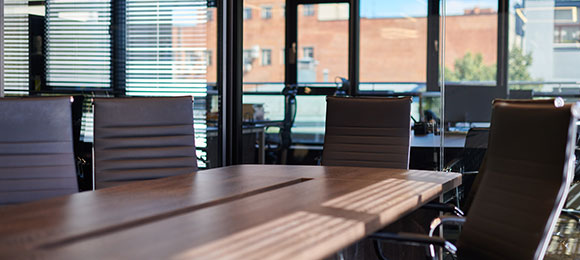 Updated January 23, 2023
Renovating your commercial office space can increase your property value, provide your company's office space with a fresh new look, and even improve efficiency and morale.
But before you can renovate, you first need to demolish the old parts of your office space that you'll be rebuilding or replacing.
Interior demolition is an important first step for many commercial office improvement projects, and you're liking wondering, 'How much will commercial office demolition cost?'
At Hometown, we understand the importance of planning and budgeting for interior demolition projects, which is why we've compiled everything you need to know when it comes to pricing this type of job.
This guide will go over:
This guide is meant to help give you an idea of what you can expect to pay for office interior demolition but in no way guarantees the price you will pay. The best way to get an accurate estimate for your office interior demolition project is by getting quotes from service providers in your area.
---
---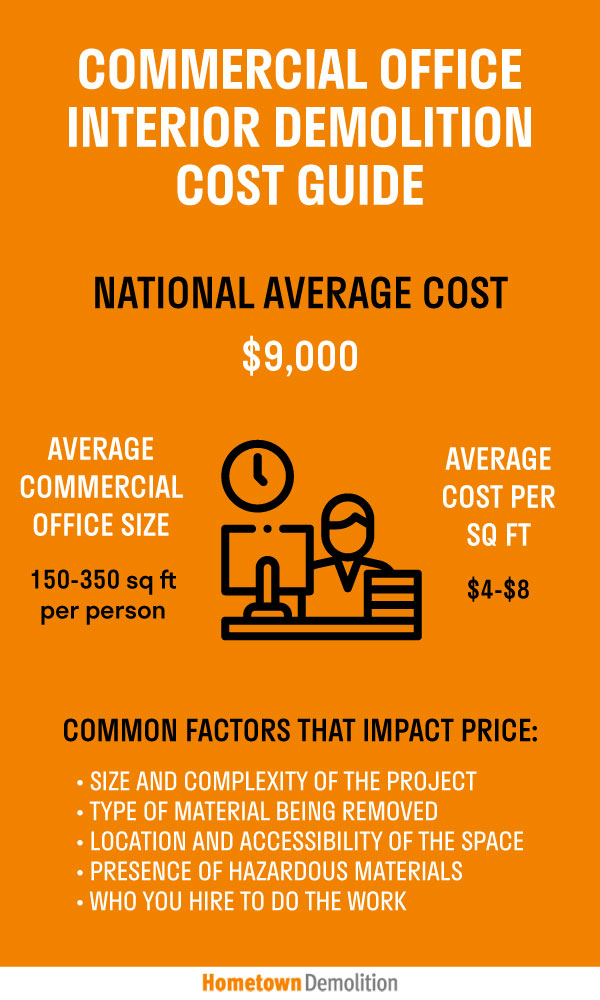 Average Cost to Demolish Commercial Office Interior
Typically including demolition of interior walls, commercial office building demolition costs $4-$8 per square foot on average, including debris disposal.
The national average cost of commercial office interior demolition projects falls around $9,000, but your project could range anywhere from as low $1,000 to millions of dollars depending on the amount of work you need done.
As with all demolition jobs, the exact size and complexity of your commercial office demolition work will affect how much your project costs.
For example, in Ann Arbor, Michigan, a customer paid $9,000 to have 1,500 sq ft of commercial office interior demolished, including mechanical and electrical.
Another customer in Dallas, Texas paid $700 to have 336 sq ft of commercial interior walls demolished.
The customer in Michigan paid $6 per sq ft for their project, while the customer in Texas paid about $2 per square foot.
Not only was the Michigan customer's demolition project larger and more complex, as it involved mechanical and electrical work as well, but the cost of living in Ann Arbor is 117.5/100, while the cost of living in Dallas is 101.6/100.
This difference in project size, complexity, and location is responsible for this large price difference.
Your particular interior demolition project cost could be more or less than these averages and examples depending on multiple different factors.
---
---
Factors That Affect the Cost of Commercial Office Interior Demolition
There are a number of factors that will affect the cost of your specific office interior demolition project.
Most Common Cost Factors:
Amount of material being removed.
Type of material being removed.
Complexity of the work.
Accessibility of the space.
Your location and the cost of living.
Presence of asbestos or other hazardous material.
Who you hire.
All of these factors play a role, though some play a bigger role than others.
For example, the larger and more complex the project, the more it will cost.
Likewise, if the office is located in an area with a high cost of living, you can expect to pay more than a customer with an office in an area with a lower cost of living.
If hazardous materials, like asbestos or lead, are present, that additional labor and disposal fees will impact your final bill.
A commonly overlooked cost factor is the contractor you hire to do the work.
Every circumstance is unique and every contractor has their own way of calculating their prices, so we recommend contacting at least three contractors in your area to get an idea of what is a fair rate for your project.
Keep reading:
---
---
How to Find the Right Office Interior Demolition Contractor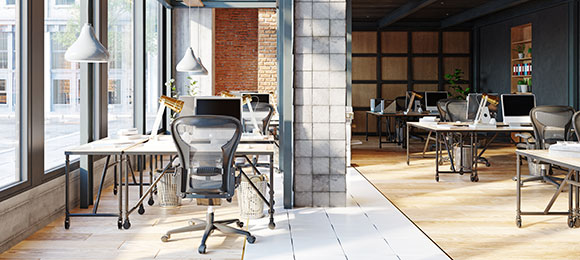 While interior demolition may be tempting to do yourself, we highly recommend hiring a professional for a number of reasons.
In the case of commercial buildings that service companies and the public, the liabilities associated with demolition job sites should be reason enough to leave it to the professionals.
In the unfortunate event that someone is injured or property is damaged as a result of the interior demolition project, professional contractors have licensing and insurance to protect you, your tenants, and their employees.
With the presence of electrical or plumbing, one small mistake during DIY demolition can lead to an array of expensive problems to correct the issue.
In addition to making sure your contractor is licensed and insured, we also recommend contacting a minimum of three local commercial interior demolition companies to ensure that you are getting the best price and customer service.
Hometown makes it easy to find contractors in your area, see customer reviews, and request quotes from as many contractors as you'd like.
---
---
Learn more: