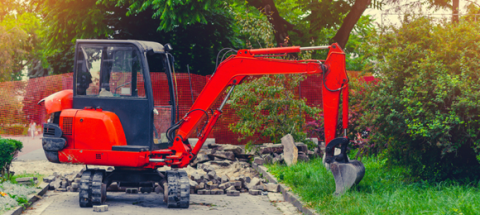 Updated June 22, 2022
If you're considering a demolition project and you are curious how the job will be done, this is the guide for you.
There are multiple types of equipment commonly used for demolition projects of all shapes and sizes.
We'll outline each type, projects they're used for, and other useful information.
---
Excavators
One of the most valuable pieces of equipment on a construction site is an excavator.
They can help tackle countless projects, working effectively and efficiently.
To understand what an excavator is used for, it is helpful to look at the components.
The most common parts of an excavator are the cab, boom, arm, bucket, and shoe.
Excavators are ideal for most types of demolition, including house demolition, mobile home demolition, commercial demolition, inground pool removal, and barn demolition, as well as digging foundations, trenches, new inground pools, ponds, etc.
In addition to demolition and excavation, excavators are also utilized in other industries, like construction, forestry, and mining, among others.
With such a wide range of uses, excavators make for a great multi-project piece of equipment. The more efficient the equipment and the more capable the contractor you hire, the better your demolition project will go (often for less money than hiring separate contractors for each part of the job).

Learn more:
---
---
Bobcat Equipment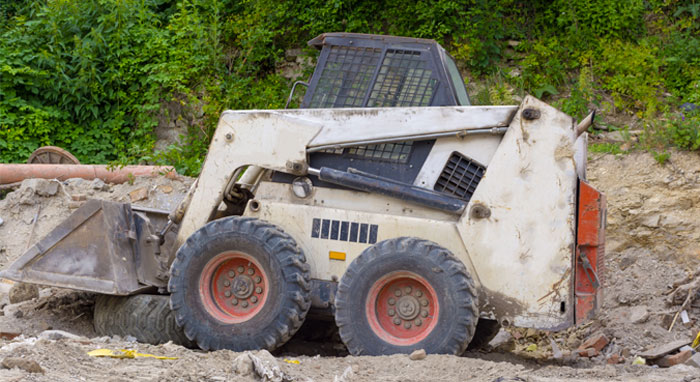 Bobcat equipment is a commonly used range of demolition and excavating equipment, including skid steer loaders, track loaders, compact machines, as well as other small hydraulic equipment.
Skid-steer loaders are effective machines that work with breakers, buckets, grapples, and bucket attachments to tackle nearly any demolition project.
Track loaders are similar to skid-steer loaders but without the chance of flat tires, which can be a major headache on some work sites.
Compact excavators are small, sturdy excavating machines that are great options for any kind of demo work with limited accessibility, like pool removal, concrete removal, and more. They come with optional attachments, making them a dynamic option for demolition.
Bobcat equipment is great for all kinds of demolition, from pool removal to deck removal, concrete removal, pool removal, barn demolition, and more.

Optional Bobcat Attachments
There are a variety of Bobcat attachments that help to minimize costs and eliminate the need for separate machines.
Breakers: easily breaks up hard surfaces and materials
Fork grapple: scoops demo waste while allowing smaller debris to fall through bottom tines, reducing weight dumping fees and easing debris sorting
Angle broom: cleans dirt and small debris left behind; commonly used with water to minimize dust
Auger: quickly and accurately digs holes
---
---
Backhoe
A backhoe is a type of excavating machinery equipped with a digging bucket on the end of a two-part arm.
It is typically mounted to the back of a tractor or front loader.
The arm is operated in a very similar way to excavators. (See Excavators image.)
Just like an excavator, a backhoe is great for removing concrete, pools, and tackling all kinds of demolition projects.

Keep reading:
---