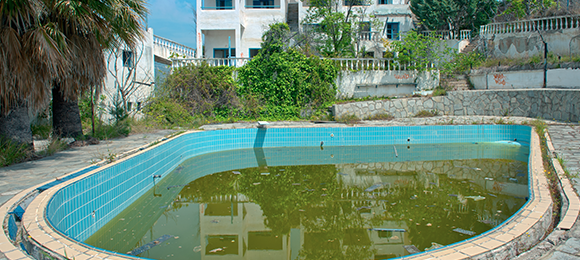 Updated July 19, 2021
A pool fill-in—or partial pool removal—does not involve removing the entire pool, which can save you both time and money.
The average price to fill in an inground swimming pool is between $3,500 and $5,000.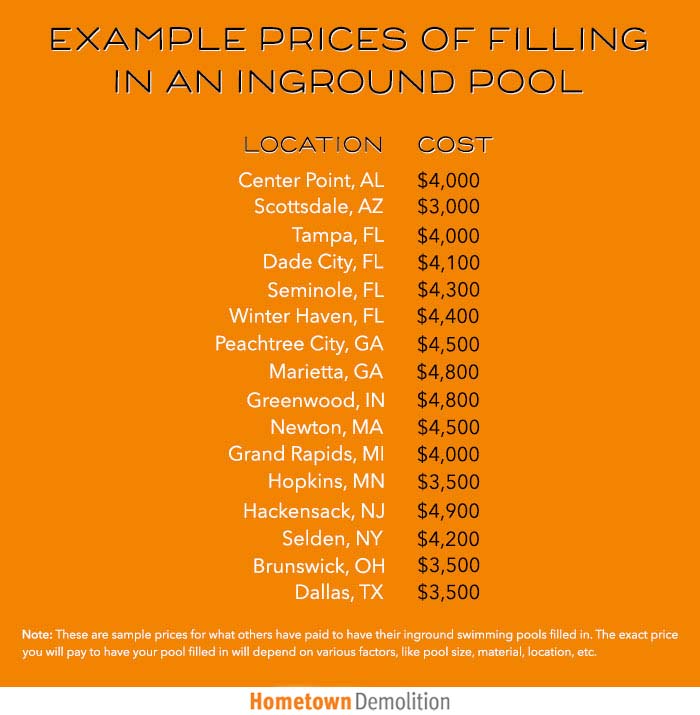 ---
Read more about pool removal costs:
---
How to Fill in Inground Pool
1. Safely drain the pool of any remaining water.
2. Punch holes into the bottom of the pool to allow for future drainage.
3. Demolish the top layer of the pool (18' - 36').
4. Place the rubble at the bottom of the pool.
5. Fill in the pool with additional dirt and topsoil.
6. Compact the soil.
Some cities require that an engineering technician oversee partial pool removal, so be sure to confirm this with your contractor and/or local code enforcement.

---
Pros and Cons of Filling in a Pool
Advantages to Partial Pool Removals
The least expensive pool removal method
Takes less time (typically 1 - 3 days)
Disadvantages to Partial Pool Removals
Must be disclosed to future buyers of the property
Could affect the value of your home
If not performed properly, there is an increased risk of sinkage, swelling, etc.
The area of a filled-in pool is commonly considered non-buildable—no additions or dwellings can exist there.
Learn more about pool removal methods:
---