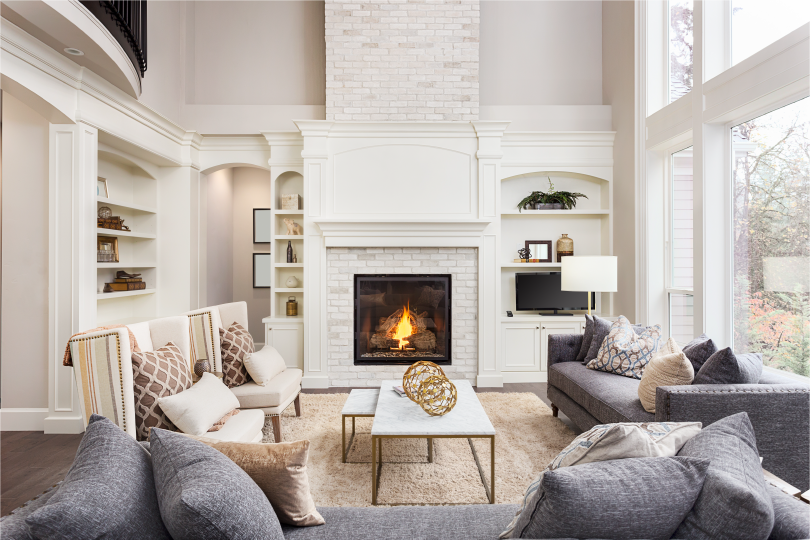 Updated February 8, 2023
2022 brought skyrocket-high mortgage rates and a limited housing supply.
If you were able to purchase your home at a low mortgage rate prior to the housing market craziness, you're likely staying put for the near future.
Similarly, there continues to be a housing inventory problem, preventing prices from dropping substantially and keeping homes unaffordable for many Americans.
Because of this, you may be stuck in the home you're in for the immediate future, but that doesn't mean you can't love it and improve it to suit your tastes.
The trends of home design in 2023 are bringing more rustic, natural touches inside the home as well as a touch of elegance and luxury.
Find out the predicted trends for 2023:
---
---
Natural Materials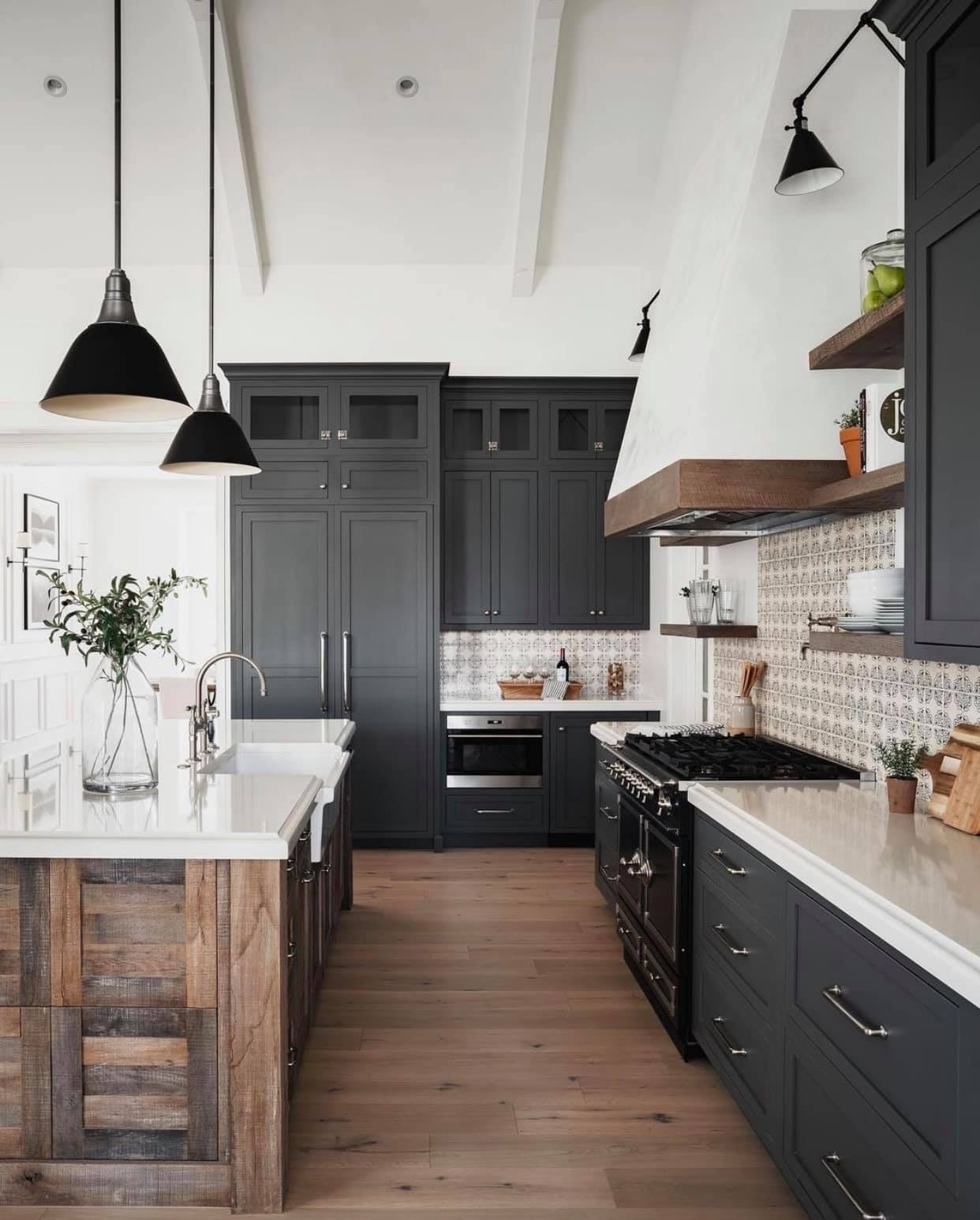 Image via Studio McGee
Natural materials will always be in style, so it's no surprise that 2023 will see a continued love of natural materials in the home, whether it be in the kitchen, living room, bathroom, or bedrooms.
However, 2023 is showing an even bigger pull towards natural materials due to their character and one-of-a-kind beauty.
Engineered quartz and marble that were once popular have become less desirable in favor of natural stone, like quartzite and marble tile, and wood cabinets.
The minor imperfections that come with natural stone and wood features are becoming more embraced than minimal perfectionism of years past.
White oak, in particular, began having a major moment in 2022, and that popularity will continue throughout 2023.
Various interior design trends that incorporate natural materials are popular in 2023, too, like modern rustic, elegant farmhouse, and modern Spanish interior design.
These interior design trends incorporate natural materials to add texture, warmth, coziness, and character, while complementing them with modern touches to achieve that perfect balance of cozy and inviting yet clean and cool.
Natural wood cabinets, floors, and other details paired with natural stone countertops, backsplashes, and accents make modern rustic design comforting and jaw-dropping simultaneously.
Furniture-style islands and cabinets, stone backsplashes, bold colors, oversize range hoods, and Shaker-style cabinets create the elegant farmhouse look that will be popular all 2023, too.
And if you live in a warmer climate, consider modern Spanish interior design.
Arched doorways and range hoods, terra cotta floors and backsplashes, butcher block countertops, and spindle leg furniture achieves a perfect balance of contemporary and timeless charm.
Keep reading:
Warm, Soft Colors and Lighting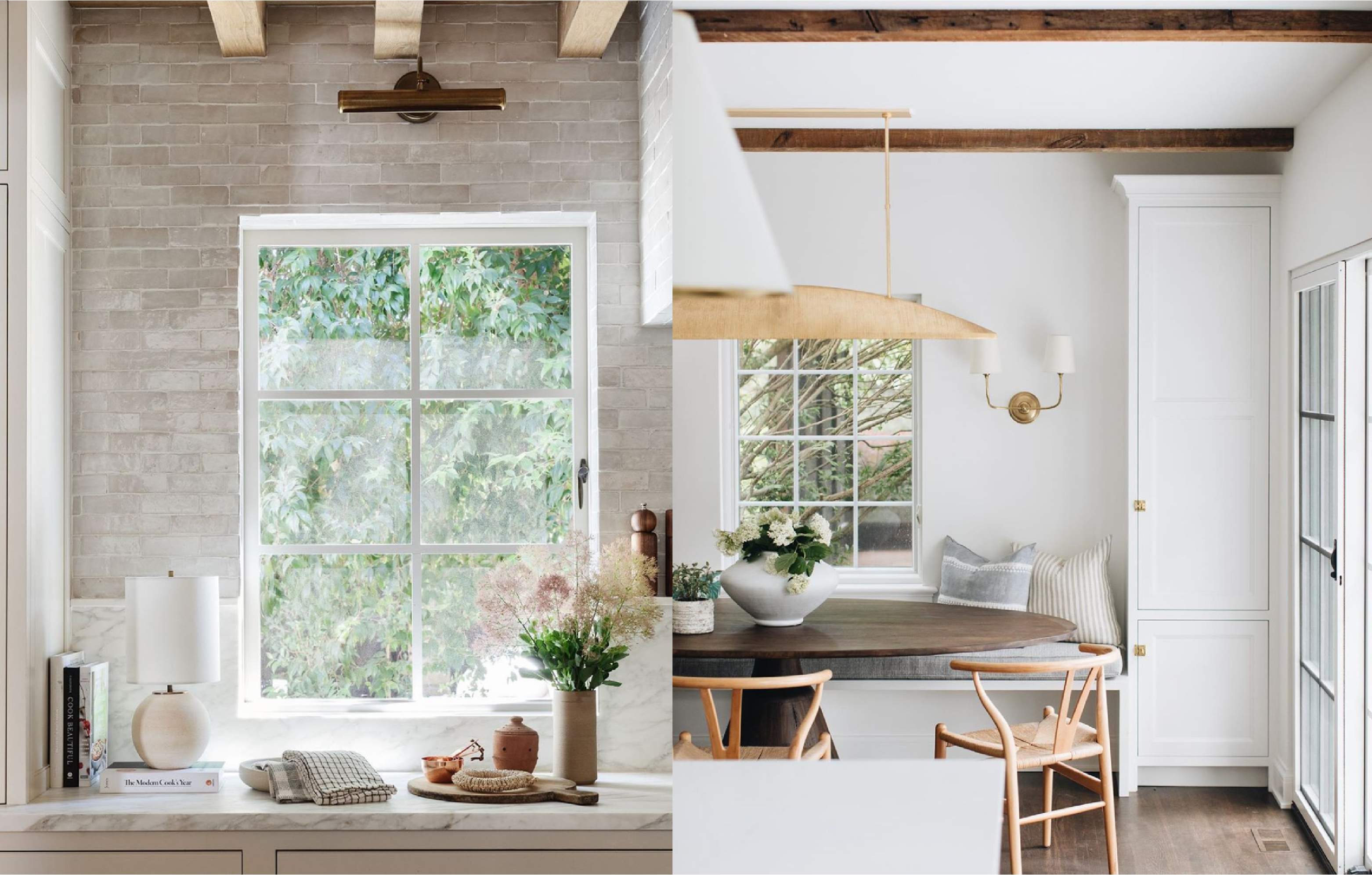 Images via Jean Stoffer Design
While bold colors like deep purples and other jewel-tones hues have definitely made a comeback, warm and soft colors remain the most desirable design choice for 2023.
Not only do these colors create a relaxing, peaceful atmosphere, but they also tend to be more inviting and approachable.
Think greige and off-whites, light woods, warmer finishes, like brass and bronze, and minimal patterns.
In keeping with the soft, warm color palette, moody, dimmed lighting is also on the rise in 2023.
Gone are the days of bright overhead lighting, in are the days of ambient lighting.
Running LED light strips under cabinets, along ceiling edges, and even under furniture illuminates a space gently.
Table lamps and sconces are another popular option, creating soft, moody lighting throughout your home instead of stark, unflattering overhead lighting.
Blues and Greens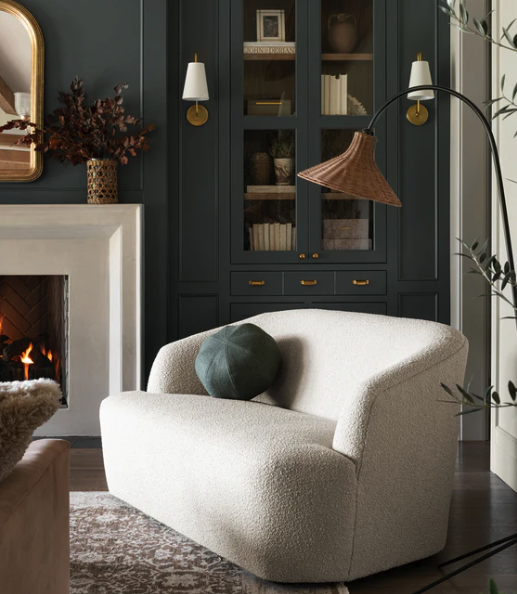 Image via McGee & Co
As previously mentioned, soft, light colors like off whites and grays are popular choices, but blue and greens are also becoming a top choice for homeowners in 2023.
Homeowners are opting for a pop of color by way of blue kitchen islands, green bathroom vanities, accent walls, backsplash, tiles, and more.
Creative Island Seating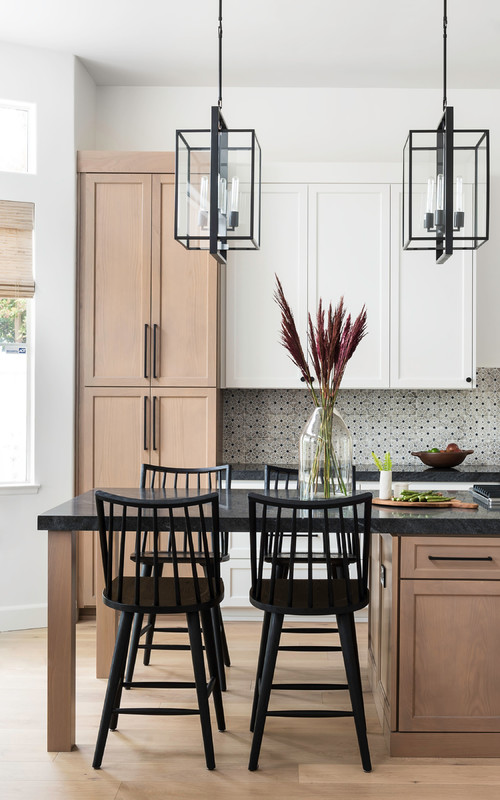 Image via Jula Cole Design
Kitchen seating is getting turned on its head in 2023.
Furniture-style islands, cabinets, and seating have become more and more popular, especially in the elegant farmhouse and modern rustic interior design styles we mentioned earlier.
A uniform row of stools is nice, but alternative options like benches and accent chairs are beautiful and extra inviting.
Another popular option is simply changing the arrangement of the island and having seating on 2-3 sides rather than just one.
Commercial-Style Features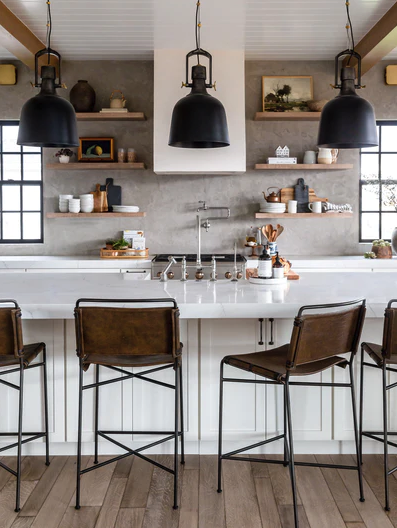 Image via House of Jade Home
Commercial-style features in kitchens have grown in popularity as well.
Faucet brands commonly associated with in-home sinks have started creating commercial-style lines that give homeowners the chance to achieve the kitchen of their dreams.
Pot filler faucets are another popular touch in kitchens that was once only seen in commercial kitchens.
Read more:
Built-Ins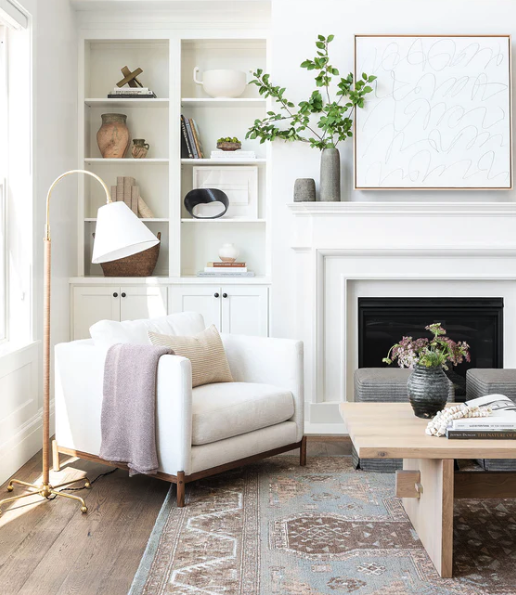 Image via McGee & Co
One thing that will never be in is too much clutter, and the pandemic made it even clearer to homeowners how important it is to maintain a clean, decluttered space.
Whether you work from home or not, a peaceful space is a peaceful mind, which is why built-ins have become so popular again.
Built-ins aren't just great for storing items; they're also great for displaying pieces of decor you love.
Ready to start a remodel project? Find a qualified contractor with Hometown.
We make it easy to browse local pros, read customer reviews, and request multiple quotes to ensure you hire the best person for the job for the best price.
---