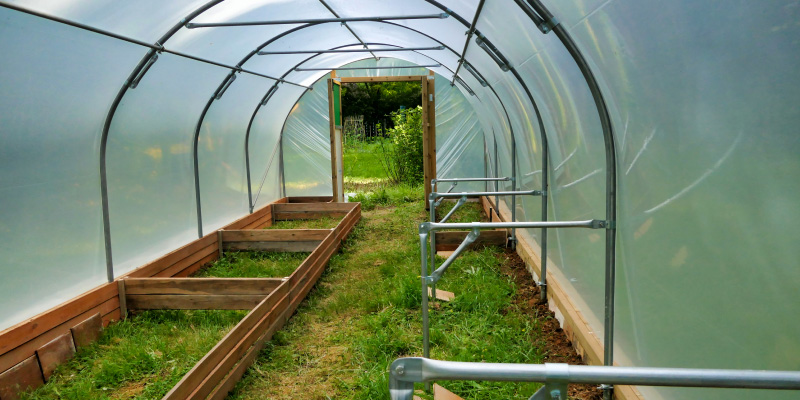 Updated January 27, 2023
Do you have an old, unwanted greenhouse on your property?
If you're tired of looking at the old greenhouse in your backyard but have been putting off having it removed because you're not sure what to do with it, look no further.
Whether your greenhouse is made of wood, metal, or plastic, Hometown Demolition can help you find a company to demolish your greenhouse quickly and safely.
Don't put off your greenhouse demolition. Start enjoying your freshly cleared backyard in a matter of hours without having to lift a finger.
Removing an old greenhouse has multiple benefits, like:
Increasing your property's value
Allowing you to better utilize your yard
Increasing the safety of your property
---
---
How Greenhouse Removal Is Done
An experienced team can demolish, remove, and dispose of your unwanted greenhouse safely, typically within an hour or two.
If electricity or plumbing run to your greenhouse, they will need to be shut off first and foremost.
The greenhouse removal process is relatively simple, but there's more than one way to get it done.
The two most common methods are tearing it down by hand or using heavy equipment, like a Bobcat skid steer loader.
When it comes to taking apart a greenhouse by hand, they will start at the top and work their way down until the greenhouse is disassembled.
If using heavy machinery, they typically knock it all down in one go.
In most instances, they will load the debris into their hauling vehicle parked nearby or a roll-off dumpster.
Next, they will remove the base of the greenhouse, which is typically gravel, bricks, concrete, or flagstones.
Learn more:
How Much Greenhouse Removal Costs
The cost to remove a greenhouse typically averages $600-$2,000, including debris removal.
However, your exact project cost may vary.
Several factors influence the total cost of greenhouse demolition, like...
Whether the demo is done with machinery or by hand
Whether or not the greenhouse has a base/foundation that needs to be removed
The location and accessibility of the greenhouse
The condition of the greenhouse
Whether or not there there are utilities in the greenhouse
Whether or not there are contents in the greenhouse that also need to be removed
---
---
Hometown Demolition can help you find the best local greenhouse removal contractor for the job for the best price.
Browse companies offering greenhouse removal near you, read customer reviews, and easily request multiple quotes to ensure you hire the best person for the job for the best price.