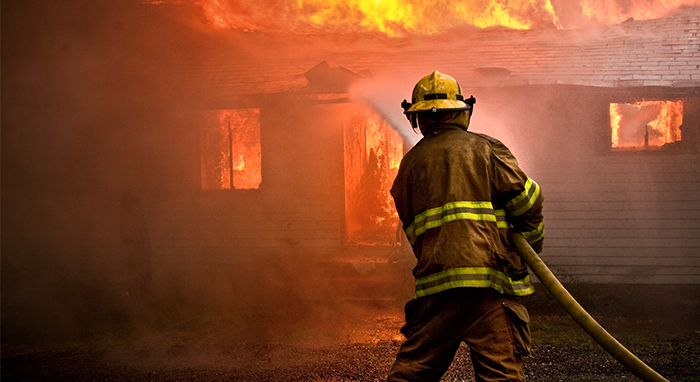 Updated June 13, 2023
If you have an old house or structure on your property that you plan to demolish, reach out to your local fire department first.
Not only could fire departments in the area potentially benefit from using it as a training exercise, but it may save you money and increase your property vaue, too.
Benefits of donating your structure to the local fire department:
Save money
Donating your home or other structure to a local fire department rather than demolishing can potentially reduce your cost obligation quite a bit.
The average cost to tear down a house is $4,000-$14,000, and you could offset nearly all of that by donating it to your area's firehouse instead.
Get a tax deduction
When it comes to charitable deductions, it can be no greater than the value of whatever was donated.
To determine your home's value (not the land it sits on), you will need to obtain a home appraisal.
It takes a specific type of appraiser to perform this type of appraisal because it's more involved than a typical house valuation.
These appraisals are more expensive than a standard appraisal but can typically be attached to your income tax return for that year. Expenses associated with preparing your home for this process may also be tax deductible.
In the case of a house (or other structure) that you plan to demolish, many tax experts argue that donating it to a fire department has negative value since owners were going to pay to get rid of it anyway.
We recommend reaching out to your accountant or tax expert and going over your various options with them directly.
Increase your property's value
Land is incredibly valuable, and when an old eyesore of a building is sitting on top of it, it's draining on the property value.
Having the building removed (or burned to the ground) will increase your property's value and make way for new, better, and more valuable possibilities.
Learn more: Will Demolition Increase Your Property Value?
Give back to your local fire department

According to fire officials, finding locations for burn exercises is happening less and less. This is due to increasing safety and environmental restrictions set forth by the EPA, as well as fewer homes are being torn down or destroyed these days, as renovation is a more popular option.
Similarly, finding houses to use as fire training exercises can be a particularly big challenge for urban and city fire departments due to the close proximity of houses and related structures.
If your house is located relatively far from neighboring structures, it could be a good location for a fire department training exercise.
For the same amount of training, a fire department would have to pay much more to send each new firefighter to classes where mock demonstrations (similar but less involved than this) take place.
Not only does donation benefit your local fire department, but it also benefits neighboring firehouses that oftentimes take part in the training exercises.
These exercises are great for teaching:
Real-world training, like search-and-rescue
How to size up a fire
Best ways to advance hose lines through an area
The speed at which fire spreads
Fire behavior and how it reacts to varying circumstances
---
Before Your House Can Be Burned Down
Because of the U.S. Environmental Protection Agency's rules, there is a lot of prep work that needs to be done before fire officials can actually burn down a house.
Make sure you give yourself plenty of time to get the necessary paperwork ready and other prep work completed.
The property owner is typically responsible for everything except the literal burn, including:
Disconnecting all utilities
Surveying for and removing any asbestos or hazardous materials (including tar and shingles)
Clearing out any shrubs or overgrown grass from around the perimeter of the house
Obtaining permits
Removing any unsafe items from the house for safety of the fire personnel (e.g. hoarding situations)
Cleaning up after the burn exercise is complete
---
How the Burning Process Works
The house is generally burned, then put out, then burned again multiple times for demonstration purposes.
When these training exercises are done, it's the first time many rookies are entering a fire and getting hands-on experience. As many training exercises it takes, that's how many times they will light and extinguish the structure.
Once that part of the exercise is done, the fire will be allowed to burn through the supports of the house while fire hoses are used to keep the outside walls cool.
If your structure has a basement, a majority of the debris will collapse into it, where it will continue to burn in its entirety.
Once the structure is completely burned, the basement can be backfilled and graded.
If there is no basement, the area is simply graded.