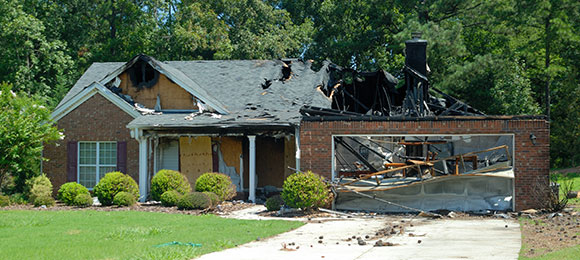 Updated March 15, 2023
No matter how big or small your structure is—whether it's a house, business, mobile home, or garage—the damage from a fire can be devastating.
Once the fire is out, you may be left with lots of questions, like "Should I demolish and rebuild or attempt to clean and repair my property?'
First things first: Take a deep breath.
A fire is scary and cleanup can be stressful, but the best thing you can do now is keep a level head and take on the next steps calmly and deliberately.
Doing so will help to ensure the process goes as smoothly and quickly as possible.
---
1. Contact your insurance company right away.
If you have insurance on your property, you'll want to call them as soon as the fire is safely extinguished.
The faster you file a claim, the sooner you'll receive payment and your life can get back on track.
Familiarize yourself with your insurance policy so that you know what is covered, and you can ensure you receive full and fair payment.
The best thing you can do is read through your insurance coverage and familiarize yourself with what it entails.
Each policy is different, so this will greatly affect how you decide to move forward.
In the case of home insurance, a majority of policies cover the value of the home as it was before the fire.
In the event of a total loss, the insurance company may settle by paying you the policy amount for the home in addition to whatever contents were in the home at the time of the fire.
Other expenses, like the demolition of the home, may also be covered.
Take pictures or videos to document everything that was damaged or destroyed so that you have proof to show the insurance company.
Don't throw anything away, and make a list of all the damaged or lost items, too.
The more you have to back up your claim, the better.
If your adjuster can physically see the items, it makes the claims process much more seamless.
If you experienced a total loss and were unable to save any necessities, let your insurance company know. You may be entitled to a partial payout to recover items you need immediately.
Be sure to keep detailed notes of any communications with your insurance company, and save all documents. Email, as opposed to phone, is a great way to keep record of communications.


Learn more: How to File a Fire Damage Insurance Claim
---
2. Have the damage inspected by a third-party, licensed professional.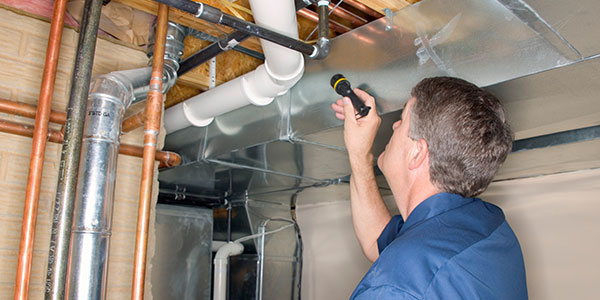 Generally speaking, having an insurance-assigned adjuster inspect a total loss after fire damage isn't sufficient.
Because these adjusters work for the insurance company, they are inclined to make decisions based on the insurance company's best interest rather than yours.
This is why it can be in your best interest to hire a licensed contractor or structural engineer to accurately evaluate the extent of the destruction, determine the integrity of the structure, and provide an honest estimate of the overall cost of repairs.
An adequate inspection should include:
structure
roof
siding
concrete and/or stucco
plumbing
heating systems
framing
interior walls
---
3. Decide if you should repair or demolish and rebuild.
Once the inspection is completed and you have an accurate estimate, you'll be able to determine whether you want to repair the damage or demolish and rebuild.
If you have insurance on the property, your policy may limit how you proceed. For example, what you consider a total loss may not be a total loss to the insurance company.
Determine the cost to demolish.
The average cost to repair fire damage is roughly $9,800, while the average cost to demolish a fire-damaged structure is $8,800.
However, your specific circumstance will determine which solution would be the smarter option.
Based on a survey of 40 real-life Hometown customers, the average fire-damaged structure demolition costs $8,880.
Your demolition could cost more or less depending on...
the size of the structure
the materials used to build the structure
how much of the structure is still standing
your geographic location
the contractor you hire
---
Learn more about demolition:
---
Understand the cleanup process and pricing.
Average Cost to Repair a Fire Damaged Property

| | |
| --- | --- |
| Low-End Cost | $1,000 |
| Average Cost | $9,800 |
| High-End Cost | $80,000 |
If you're considering having your property cleaned and repaired after fire damage, you should have a good understanding of how it's done and how much the various aspects of the process cost.
Step 1: Water Damage and Cleanup
It takes water and/or chemicals to extinguish a fire, which can lead to additional destruction of your already fire-damaged structure.
As soon as possible, floors and carpets should be dehumidified and thoroughly dried to prevent mold growth.
Hose water easily drenches all kinds of materials in your home, which can lead to extensive damage that will need to be repaired or replaced.
In addition, chemical extinguishers can leave toxic residues that will require cleaning, and in some cases, being covered in a sealant to prevent further harmful odor effects.
Having a professional clean up and repair water damage typically costs between $1,000 and $3,900, and chemical contamination cleanup averages roughly $1,000 - $2,500.
Average Cost: $2,000 - $6,400
Step 2: Soot Removal and Cleanup
Once the water and chemicals are cleaned up, there will be soot to clean up, too. If you don't treat the soot in a timely fashion, it could end up penetrating walls, carpets, and everything in between, causing serious damage.
There are two types of soot—dry and oily—each of which requires different cleaning methods. Due to soot's nuances, you should always consult a professional when addressing soot removal and cleanup.
Average Cost: $2,000 - $6,000
Step 3: Smoke Damage Restoration
Once you've checked water, chemicals, and soot off your to-do list, you can move on to smoke destruction restoration.
There are many approaches to smoke damage restoration, but the most common include:
Deodorization (furniture, carpet, clothing, drapes, etc.) — Average Cost: $200 - $1,000
Ozone smoke removal — Average Cost: $200 - $400
HVAC system cleaning — Average Cost: $300 - $1,000
Average Cost: $700 - $2,500
---
4. Hire the right contractor for the job.
Whether you decide to repair or demolish your property, be strategic and thorough when choosing a contractor.
They should be experienced in the work being done as well as be familiar with working alongside insurance companies.
Hometown Demolition makes it easy to read company profiles, see customer reviews, and request quotes from qualified local demolition contractors.
Learn more about hiring the ideal contractor: