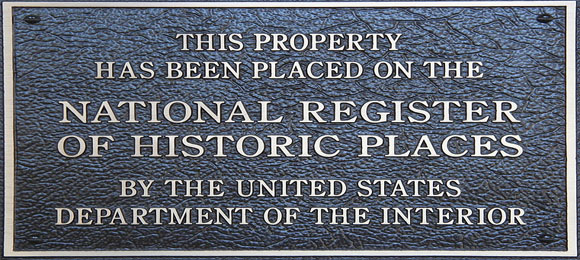 Updated July 12, 2021
Should old buildings be preserved or demolished?
The question as to whether or not a historic property should be demolished can be a tough one to answer, and in most cases, many different factors will need to be considered before any work can take place.
Let's look at some examples to get a better idea of how others have decided whether or not to demolish a historic building...
Recent Examples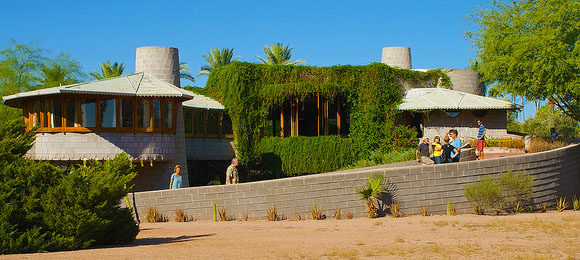 via: flickr
In 2012, the 'David and Gladys Wright' home in Phoenix, Arizona was considered for demolition.
The home was designed in 1952 by Frank Lloyd Wright—a famous American architect and writer who had built the property with his son (David) and daughter-in-law (Glady's) in mind.
David and his wife would live in the home until their deaths—David in 1997 and Gladys in 2008.
Shortly after they died, the property was inherited by their granddaughters, who would later end up selling it to a buyer who had claimed to want it as a 'fixer-upper.'
However, the home ended up being sold again to a developer with the intention to demolish it and split the lot in two, which caught the attention of the architectural and preservationist community in Phoenix.
Over the course of a year, the developer was met with harsh opposition, and his plans were eventually halted by the city, with an agreement being made to postpone any work on the property until a buyer was found who would preserve the historic home.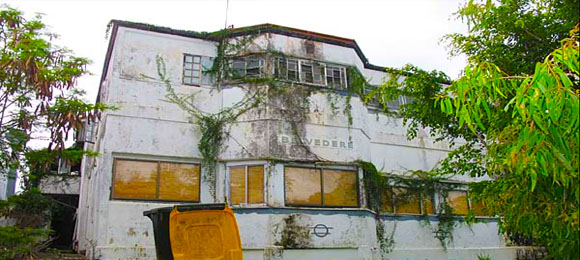 via: Brisbane Times
A few weeks ago, it was decided that the famous South Brisbane home that inspired Australian writer David Malouf would be restored instead of demolished.
This put an end to a three-year-long legal battle between the Brisbane City Council and the Greek Community Church, who proposed a plan to demolish the 125-year-old Belvedere building.
The church now has plans to restore the building as close to its original state as possible, but the building's new use has yet to be decided.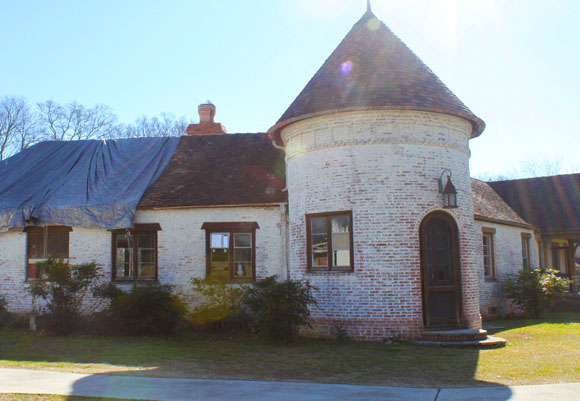 via: flickr
The historic James Hyde Porter house in Macon, Georgia was successfully saved from demolition thanks to Wesleyan College, Historic Macon Foundation, and the James Hyde Porter Charitable trust.
The house, built in 1927, was home to James Hyde Porter, a well-known philanthropist in Macon.
The home was proposed for demolition by the trustees at Porterfield Baptist Church.
The church had been maintaining the property over the last few years and stated that demolishing it would be the only viable option due to the cost associated with upkeep.
However, no demolition will be taking place after all. In June, the home will be placed on steel rails and moved to its new location on the Wesleyan College campus.
Its restoration is being funded by a grant made possible by the Porter Trust.
Opposition
A person who opposes the demolition of a historic property or structure is considered a historical preservationist.
These individuals often work together to save buildings or structures that are slated for demolition, wishing to preserve the property's historic value in the process.
Historians from all over the world have argued that demolishing a historic property is typically not the right thing to do, even if the property has been abandoned or left unused for a number of years.
In many cases, restoration can be a viable solution, not to mention one that can draw attention to a city with historical significance.
In fact, if it wasn't for historic preservationists, we wouldn't have properties like George Washington's Mount Vernon Estate, which was saved from demolition in 1858 by The Mount Vernon Ladies' Association, or the famous 'French Quarter' buildings in New Orleans, which were saved from demolition in 1925 and led to the adoption of the United States Historic Preservation Ordinance.
In 1965, the World Monuments Fund was founded, which has since helped preserve historic sites all around the world.
This occurred shortly after the famous New York City demolition of Pennsylvania Station in 1964, which shocked many people into supporting the historical preservation movement.
If you're asking yourself, 'Should I preserve my historic property?' consider the following advantages and disadvantages of demolishing old buildings...
Advantages
Demolishing a property of historic value can be a tough call, but sometimes it's the right choice.
If a historic building or structure is a threat to society (fire damage, asbestos, etc.), then getting your city's approval for the demolition of it may not be as hard as you think. Removing a dangerous property can actually add value to the properties that surround it, which could attract more homebuyers to an area that might have otherwise been avoided. After all, no one wants to live next door to a home that is dangerous or hard to look at.
Demolishing a building or structure of historic value can be a good thing if the land cleared is going to be used beneficially. If you would like to demolish a historic property and have the intention to rebuild, your city may be more likely to grant you approval depending on what the land is going to be used for.
If your building or structure is considered historic for a tragic reason, then having it demolished may actually be viewed as a positive thing.
Disadvantages
Many people believe that demolishing a property of historic significance is morally wrong.
A few disadvantages associated with demolishing historic properties instead of restoring them are outlined below:
If a property has been determined historic, chances are it has a history that stretches over the course of a few decades. Many preservationists believe that demolishing a building or structure of historical significance is no different than destroying a piece of history.
Historic properties that are restored can be used as museums or local attractions, which appeal to tourists and locals alike. Demolition does not offer this incentive; once a property is destroyed, it's gone forever.
Having a historic property demolished can be a long and tiresome process, and you will be met with opposition from the historical preservation community.
Conclusion
Before you schedule an appointment for a demolition contractor to come out and bid on your job, you should be fully aware as to whether or not your property is of historic value; because if it is, you may be in for a bumpy ride.
While your property itself may not be of historical significance, the district in which it is located may be, and special demolition requirements could be required.
You can determine whether or not this is the case by visiting your cities building office or by referencing the National Register of Historic Places online.
---
Keep reading: