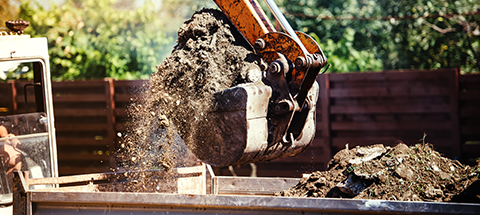 If you're considering hiring a demolition contractor in Michigan to help tackle a demolition project, this guide is the place to start.
Demolition can seem like an overwhelming, complicated process, but we're here to simplify things and answer the most commonly asked Michigan demolition questions.
Jump to:
---
---
Do I need a permit for my Michigan demolition project?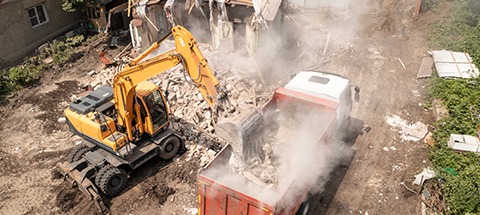 Yes, most cities in Michigan require a permit for a demolition project.
You or your contractor can apply for a demolition permit through your city's Building Department website, but here's a quick reference list of demolition permit applications for popular Michigan cities:
How is asbestos handled during demolitions or renovations in Michigan?
Asbestos abatement contractors are required to notify the department in writing at least 10 days prior to commencing an asbestos abatement project exceeding 10 linear feet, or 15 square feet, of friable asbestos material.
Michigan also requires a post-abatement air monitoring check once the asbestos abatement project is complete.
This assessment must be performed by a party that is neutral and independent of the asbestos abatement contractor.
Demolition or remodeling of a public structure that falls below the thresholds in the below chart (even for facilities with no asbestos) is still subject to the National Emission Standards for Hazardous Air Pollutants (NESHAP) notification requirements.
Applicability Thresholds
Location of Asbestos
Threshold Level of RACM
Pipes
80 linear meters
(260 linear feet)
Other facility components
15 square meters (160 square feet)
Asbestos that is already off facility components where the length or area could not be measured previously.
1 cubic meter
(35 cubic feet)
Keep reading: Understanding the Asbestos NESHAP Factsheet
---
---
What's the best way to dispose of demolition debris in Michigan?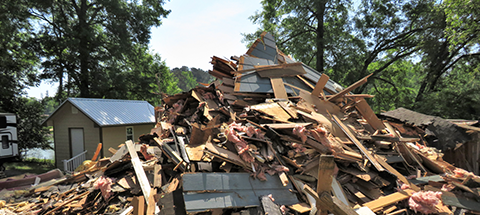 One of the easiest and most efficient ways of managing debris during a demolition or renovation project in Michigan is with the help of a temporary dumpster rental.
You can choose from a variety of sizes and pick-up frequencies to accommodate your project needs and budget.
Oftentimes, your demolition contractor will handle the disposal of debris, but be sure to clarify everything with your contractor before signing a contract.
If you're responsible for your demolition or renovation debris disposal, Hometown makes it easy to get dumpster rental quotes from Michigan providers in order to get the best services for a fair price.
Keep reading:
How should I dispose of household hazardous waste?
Household hazardous wastes include products labeled as corrosive, flammable, toxic, poisonous, combustible, or as an irritant.
These types of waste are not allowed in your curbside trash or dumpsters, so you will need to find alternate solutions.
Many communities offer household hazardous waste collection days or specific drop-off locations.
Be sure to contact your local waste authority to find out the details or to inquire about your specific local solutions.
Read more: How to Safely Remove Hazardous Wastes Before a Remodel or Demolition Project
---
---
Who should I hire for my Michigan demolition project?
When looking for a qualified professional in your area to complete your demolition project, you want to look for a contractor with experience and good customer service, not just the lowest price.
Hometown makes it easy to find local demolition professionals throughout Michigan, learn more about each company, read customer reviews, and request free quotes from as many contractors as you'd like.
Find out more: