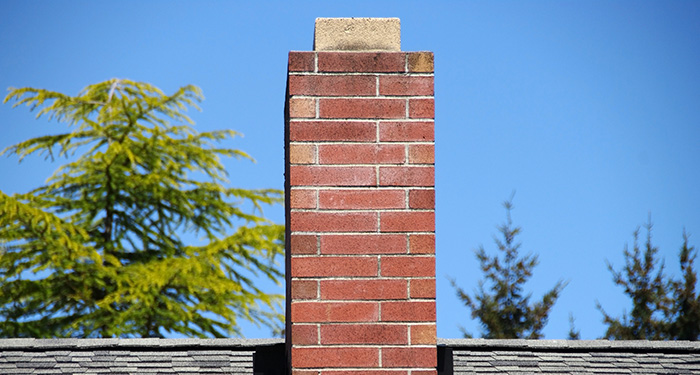 Updated March 9, 2023
The warmth of summer is still upon us, but now is the time to start thinking about making sure your chimney and fireplace are ready for the impending fall and winter seasons.

Appointments with chimney professionals fill up quickly in the fall months, so the sooner you reach out to chimney pros to get on their schedule, the better.
If you're a first-time homeowner or you recently moved—or are moving—to a home with a fireplace, you may be curious what maintenance and upkeep are like.
This guide will discuss:
---
---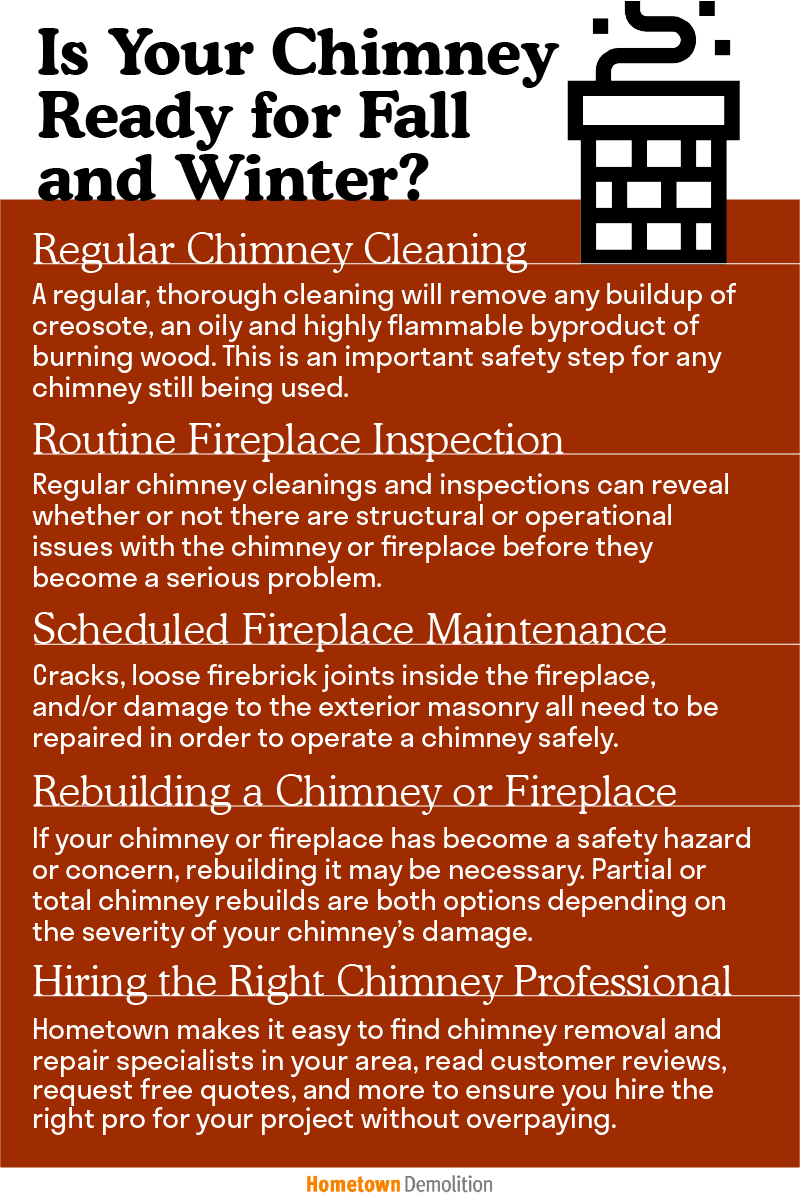 Regular Chimney Cleaning
A regular thorough cleaning will remove any buildup of creosote, an oily and highly flammable byproduct of burning wood, giving you a safer fireplace.
The National Fire Prevention Association (NFPA) advises having your home's chimney and fireplace inspected every 1-2 years or roughly every 80 fires, whichever comes first.
If creosote is not regularly cleared out and is allowed to build up within the chimney, it could lead to a chimney or house fire.
Routine Fireplace Inspections
Generally speaking, a chimney inspection involves:
Assessing the inside of the fireplace or wood stove
Inspecting the roof from the top down
Cleaning the chimney if necessary
Inspecting and cleaning the firebox
Determining if more extensive cleaning or repair is necessary
Regular chimney cleanings and inspections can also reveal whether or not there are structural or operational issues with the chimney or fireplace before they become a serious problem.
Scheduled Fireplace Maintenance
Cracks, loose firebrick joints inside the fireplace, and/or damage to the exterior masonry all need to be repaired in order to operate a chimney safely.
Always hire a chimney professional to handle any repairs.
You should never try to make repairs to your chimney or fireplace yourself, as it can lead to fire risks or structural damage.
Too often, homeowners put off chimney maintenance or repairs until the last minute, leaving themselves vulnerable to high-pressure tactics too often used by contractors. Don't be one of those people. Find a qualified chimney expert in your area who won't try to sell you something you don't need.
In addition, unwanted moisture and critters can get into the home through an un-capped chimney.
That's why a functioning chimney cap is necessary when it comes to keeping out these unwelcome intruders.
Rebuilding a Chimney or Fireplace
If your chimney or fireplace has become a safety hazard or concern, rebuilding it may seem like an overwhelming project, but it doesn't have to be.
A partial chimney rebuild works best for small chimneys where only the top part of your chimney needs replacement. This is called the crown.
A total or complete chimney rebuild is typically necessary when there is extensive damage. Total rebuilds involve replacing the crown, exterior brick, and often the flue as well. Total rebuilding is often recommended when you're dealing with extensive damage.
Find out more:
Hiring the Right Chimney Professional
Before having a chimney professional out to your home, there are a few simple steps you can do to ensure you are prepared.
Get as much information as you can about your chimney/fireplace so you can answer any questions they may have.
Remove any loose items off of the fireplace and out of the chimney.
The NFPA is America's source for chimney inspection standards, and they outline three levels of chimney inspections.
The higher the number level of the inspection, the more detailed the inspection.
Before you hire a chimney specialist, do your due diligence to make sure they are qualified and the right company for you.
Read reviews of the company written by previous customers, make sure they are properly insured to perform the work, and that the company follows the guidelines established by the NFPA and the Chimney Safety Institute of America (CSIA).
Hometown makes it easy to find chimney removal and repair specialists in your area, read customer reviews, request free quotes, and more—all of which will help to ensure you hire the right pro for your project without overpaying.
---
---
Keep reading: