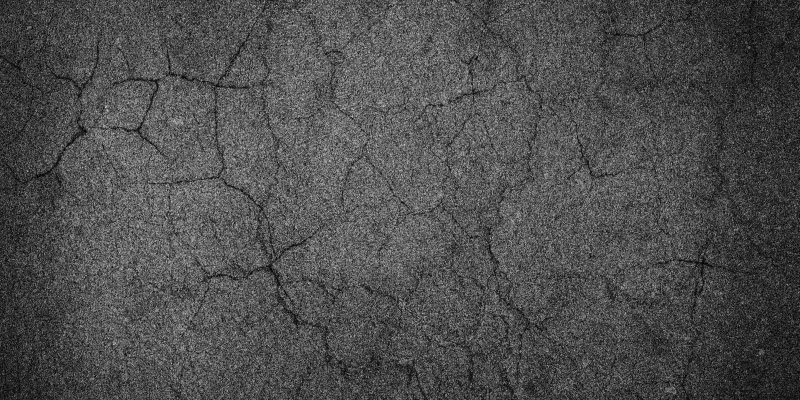 Updated January 23, 2023
Pavement, like concrete and asphalt, is an incredibly strong and durable material, but over time, it wears and degrades, requiring removal or replacement.
Pavement removal is a relatively straightforward process, but people often have questions and want to know what to expect.
Our pavement removal guide will answer your biggest questions, like:
The better understanding you have of the overall process, the more prepared you'll be to know a qualified contractor and a good price when you see it, and ensure you have a good experience.
---
---

When It's Time to Remove and Replace Pavement
Pavement is an incredibly strong material, but it's not impervious; it will develop cracks, crumble, and settle over time.
Small cracks or minor issues are often repairable, but when wear and tear is severe, it's likely time for removal and replacement.
If any of the following is true for your pavement, it's time to replace it...
There are multiple wide, deep-set, and/or uneven cracks.
Frost heave has occurred, causing the pavement to push up and become uneven.
The pavement is settled.
How Pavement Is Removed
The pavement removal process and its subsequent replacement may vary slightly, but it typically goes something like this...
Step 1: A city inspector may need to determine if utility lines run under your pavement, and if so, how deep they run. If the lines could be affected by the removal, they will need to be flagged/marked and avoided with care.
Step 2: A crew member of the company you hired will begin by finding the spot where your pavement is the most severely damaged—this will be where they begin.
Step 3: Before they begin tearing up the pavement, a dumpster/trailer will be placed nearby so the pavement debris can be placed directly inside it.
Step 4: With their equipment of choice—an excavator in most cases, though sometimes a jackhammer attachment is used—the crew member will then start scraping up the pavement.
Step 5: As they rip up the pavement with the bucket of their excavator, they will drop the debris directly into the nearby dumpster.
Step 6: They will work up and down the pavement until it is completely demolished and removed.
Step 7: The surface is smoothed and leveled to prepare for the new pavement.
Step 8: Warm pavement is poured onto the newly smoothed surface and spread evenly over the driveway, patio, sidewalk, etc. using a large roller/compactor, oftentimes followed by a smaller plate compactor.
How Much Pavement Removal and Replacement Costs
The average cost for pavement removal is $500-$3,000.
However, it's important to keep in mind that there are a number of factors that come into play in terms of a pavement removal project's cost.
Factors that commonly affect pavement removal costs:
Square footage and depth of the pavement
Where the pavement is located and how accessible it is
Whether or not there are obstacles or partitions in the pavement
Local disposal and permit fees
The company you hire
If you are also replacing the pavement, you can expect your project to be closer to $2,000-$6,000+.
Who to Hire for Pavement Removal/Replacement
Pavement demolition tools are extremely powerful and very dangerous if not handled properly by experienced professionals.
This is the #1 reason why we recommend hiring a qualified pavement removal company to handle your project so you and your property aren't put at risk.
Before reaching out to pavement removal contractors, we recommend gathering as much information about your project as you can.
For example, you should know the dimensions of the pavement, the current condition of the pavement, any obstacles or nearby structures that may pose a challenge for equipment, like light posts, curbs, fences, etc.
The more info you can give the contractors you speak to about your pavement removal project, the more accurate your estimates will be.
We always advise speaking with at least two or three contractors before hiring so you can adequately compare estimates, customer service, and availability.
With multiple estimates, you're better able to know you're hiring the best contractor for the job.
Hometown makes the process of finding the right pavement removal contractor fast and easy. Just enter your zip code, answer a few quick questions about your project, and instantly submit a quote request to up to three local pavement removal contractors.
You can also learn more about each company and read customer reviews to see what they have to say about their services.
---