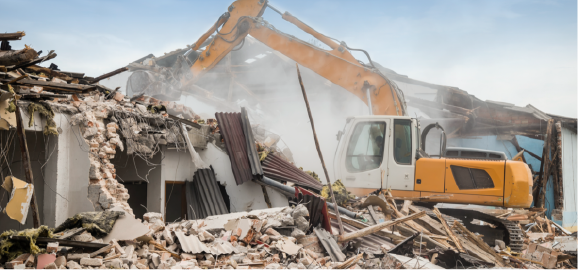 Updated December 13, 2021
If you're considering hiring a demolition contractor in Tennessee to help tackle a demolition project, this guide is the place to start.
Demolition can seem like an overwhelming, complicated process, but we're here to simplify things and answer the most commonly asked Tennessee demolition questions.
Jump to:
---
---
Does a Tennessee demolition project need a permit?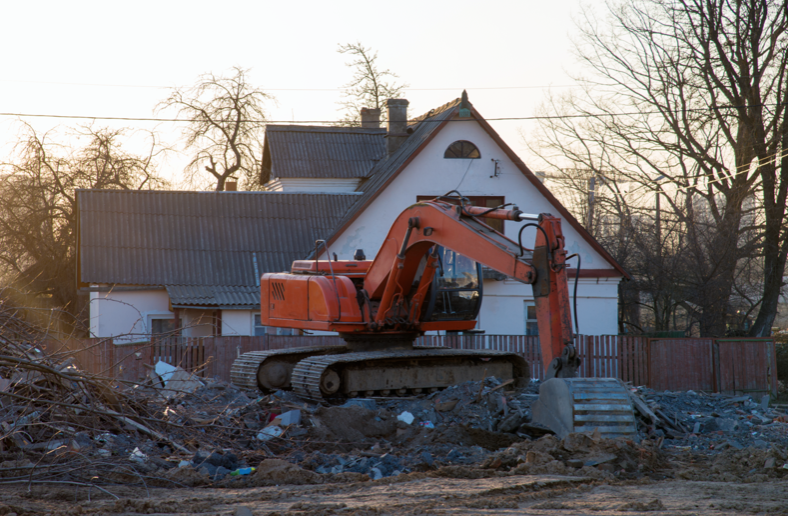 Yes, the demolition of any structure calls for a permit prior to beginning the project.
Your contractor (or you) will need to apply for your demolition permit at your city's local building department, but here's a quick reference list for popular Tennessee cities:
Chattanooga Demolition
Clarksville Demolition
Knoxville Demolition
Memphis Demolition
Nashville Demolition
Do I need to file a notification of asbestos demolition or renovation?
Yes, your contractor or the property owner will need to file a notification of the removal of Regulated Asbestos-Containing Material (RACM) during facility renovation and/or demolition and must file a notification with the Tennessee Division of Air Pollution Control (APC).
A notification is required for the removal, renovation, and/or demolition of asbestos where quantities exceed:
260 linear feet or more on pipes
160 square feet or more on other facility components
35 cubic feet or more of facility components where the length or area could not be measured previously
Notification to APC is required of any demolition, as well as intentional burning, even if there is no asbestos.
A completed Notification of Asbestos Demolition or Renovation Application (Form CN-1055) must be submitted at least 10 working days before the asbestos stripping or removal work begins.
Information requested includes:
Type of notification (original or revised)
Name, address, and telephone number of both the property owner/operator and the asbestos removal contractor owner/operator
Type of operation (demolition or renovation)
Whether or not asbestos is present in the building
Name, address, and site location of the property
Procedure and analytical method used to detect the presence of RACM
Approximate amount of asbestos in the work area
Dates for asbestos removal or renovation/demolition
Description of planned demolition/renovation work methods to be used
Description of work practices and engineering controls to be used to prevent emission of asbestos
Waste transporter and disposal site name, address, and telephone number
Name of government agency (if demolition was ordered by a government agency)
Once the Division receives a completed application, they review the application and will contact the applicant within 10 days if there are any deficiencies.
If the application is accepted, the applicant will not be contacted and may proceed with the planned activity.
From there, the applicant may proceed with planned activities but must comply with all procedures for asbestos emission controls and any requirements of the Tennessee Asbestos Rules.
The Division has the right to conduct site inspections when deemed necessary, and violations of any standards or procedures can result in civil penalties up to a maximum of $25,000 per day.
Read on:
---
---
Can anyone assist me with the application process?
Applicants located in Davidson, Hamilton, Knox, or Shelby counties should contact their county air permit agency.
For all other counties, contact the Division of Air Pollution Control to get applications or further assistance.
You can also contact your Environmental Field Office for further assistance.
More information:
How should I dispose of demolition debris in Tennessee?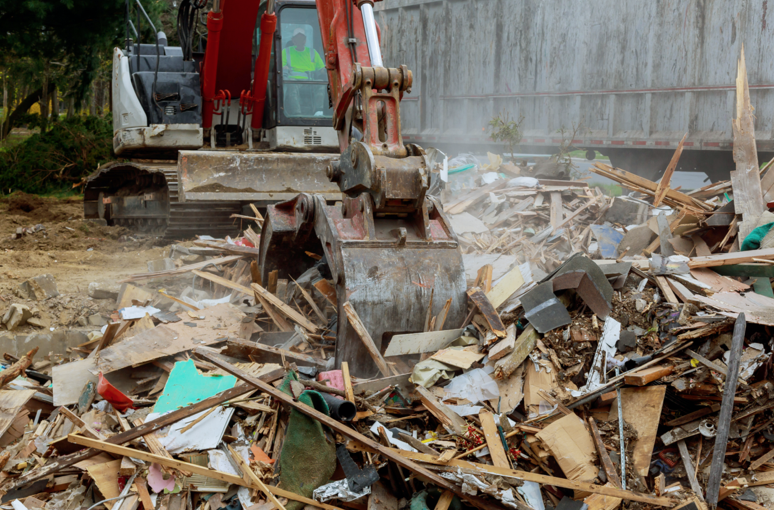 One of the most efficient ways to handle debris disposal during a demolition or renovation project in Tennessee is with the help of a temporary dumpster rental.
You can choose from a variety of dumpster sizes and pick-up frequencies to accommodate your project needs and budget.
Oftentimes, your demolition contractor will handle debris disposal, but be sure to clarify everything with your contractor before signing a contract.
If you're responsible for your demolition or renovation debris disposal, Hometown makes it easy to get dumpster rental quotes from Tennessee providers in order to get the best services for a fair price.
Many cities also offer a place where residents can dispose of bulky do-it-yourself construction and demolition (C&D) waste.
At these locations, bulky wastes are collected separately from household trash in heavier-duty brown compactors and are disposed of at construction and demolition landfills.
Reach out to your local building departments to learn more about your specific city's debris disposal options.
Keep reading:
---
---
Who should I hire for my Tennessee demolition project?
When looking for a qualified professional in your area to complete your demolition project, you want to look for a contractor with experience and good customer service, not just the lowest price.
Hometown makes it easy to find local demolition professionals throughout Tennessee, learn more about each company, read customer reviews, and request free quotes from as many contractors as you'd like.
Find out more: