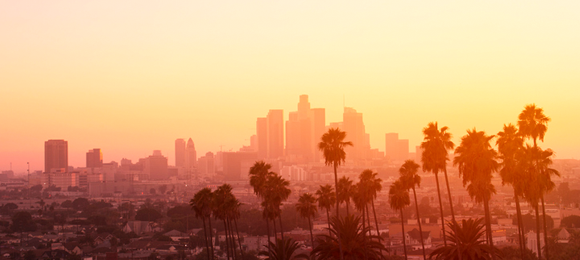 If you're in need of demolition services in Los Angeles, there are a few things you should know before jumping in head first.
Our A to Z guide breaks down LA's demolition process, answering any question you may have and walking you through it step-by-step so that it's streamlined and easy.
Getting familiar with the demolition process could save you some major headaches down the line, whether you're demolishing a house, shed, swimming pool, or other structure.
Start at the beginning to learn everything there is to know about how demolition in LA works, or jump ahead to find answers to your specific questions...
---
---
Part 1: Contractors and Companies
Can I hire whoever I want to handle my demolition?
To an extent, yes. In Los Angeles, you can shop around and choose who handles your demo project.
However, the contractor you choose must be properly licensed in the state of California.
For demolition contractors, that's a Class C-21 license. For general contractors, that's a Class B-1 license.
Check out our complete list of contractor licensing requirements, and make sure whatever contractor you choose is up to date on proper licensing for demolition work in the LA area.
How do I know I'm picking the right contractor?
Hometown Demolition has verified information on hundreds of contractors.
For each one, we attempt to gather any existing credentials and licenses they have. If the company has provided us with that information, we publish their licenses, certifications, etc.
We also gather reviews from neighbors in your community who have used those contractors, ensuring that each and every review comes from a 100% real customer.
We love helping people just like you find the right contractor for the job, so compare contractors and select the right one for your project.
---
---
Part 2: Permits, Plan Checks, and Inspections
Do I need a permit for demolition work?
Yes. In the City of Los Angeles, a permit is necessary when constructing, altering, or demolishing any building or structure on private property.
The Los Angeles Department of Building and Safety (LADBS) is responsible for issuing these permits.
How do I get a permit for my project?
The demolition permit process is different for each project.
The type of permit you need, and how you apply for that permit, depends on how much work you'll be doing.
Small Projects
If your project is simple and doesn't require a plan check, you can apply for an express permit online by visiting the LADBS permit portal, or in person at any of their Development Services Centers.
Common projects that don't require any type of plan review or approval include:
Non-structural changes of single-family dwellings and duplexes (less than 10% of the replacement cost of building)
Residential window and door change-outs of the same size and type
Kitchen/bathroom remodels with no structural changes
Replacement of drywall (no new walls added)
Chimney repair
Small/Medium Projects
Even if your project is small, you still may require a plan check before being issued a permit.
One can be issued over the counter after a quick review process, which typically takes around 45 minutes to an hour to complete.
You can receive a Counter Plan Check at any of these office locations:
Common projects that require this plan check include:
One-story additions or alterations to single family dwellings and duplexes
Tenant improvements, additions, or alterations to an existing commercial/industrial building
Storefront alterations
New door or window openings
Decks
A Counter Plan Check must be completed if your project is small-to-medium in size.
Medium Projects
For medium-sized jobs, you'll need to undergo an Expanded Counter Plan Check before receiving your permit.
These checks can be completed at the Metro (Downtown), Van Nuys, and West LA offices, just like regular Counter Plan Checks.
Common projects that require this type of check include:
Medium-sized home additions
Multi-floor tenant improvements with no change of use
Large Projects
For larger projects, you'll need to obtain a permit through the Regular Plan Check process.
You can submit your plan checks to the Metro (Downtown), Van Nuys, and West LA offices, or any Development Services Center.
From there, your plans will be reviewed and returned to you within a matter of weeks.
If more than 50% of the plan check fee is paid, the plan check review process will be expedited.
Keep reading: What's required when changing the use of an existing building?
---
---
Will my contractor help me with the permitting process?
Yes, most contractors will obtain permits for you, and they should!
When looking for the right contractor, be sure to ask them about what tasks they will be responsible for, and which ones you'll need to take care of yourself.
If a contractor refuses to pull permits for you, this may be
How long does it take to receive a permit?
Just like the demolition process, the permitting procedure varies from project-to-project too, including the amount of time it takes to obtain one.
However, here's how long it takes to obtain a permit via each plan check process:
Express Permits — Immediately
Counter Plan Checks — 45 minutes to an hour
Expanded Counter Plan Checks — Same day
Regular Plan Check — A matter of weeks
Curious about the ins and outs of the permitting process? Below is a general idea of how a Regular Plan Check works.
You can use this timeline as a rule of thumb to track the progress of your permit:
Can someone help me out with the plan check and permitting process?
LADBS offers special assistance to answer any plan check or code-related questions you may have.
If you have concerns regarding your project, or would like additional help prior to submitting your plan check, you can apply to receive a Preliminary Plan Check.
This service is especially helpful if you're unsure of Los Angeles' various code requirements, have issues specific to your site, or want some help navigating through the application process
Here's how to apply:
Submit a Case Management Service Request form.
By email: DevelopmentServices.CM@lacity.org
By fax: (213) 482-6864
In person: 201 N. Figueroa St., Suite 1030, Los Angeles, CA 90012
Within 5 business days, LADBS will contact you to schedule an appointment.
Before your appointment, take your completed Case Management Service Request form to any LADBS cashier and pay the $162 fee.
Each appointment is limited to a maximum of 1.5 hours, so be sure to be prepared with the following when you meet with your plan check engineer:
Preliminary Plan Check application
Proof of payment
Detailed list of questions you have
Any available drawings
Do I need to have my property inspected?
Yes. In Los Angeles, any building or structure being built, altered, or demolished must be inspected.
A Building Inspector has to perform a pre-inspection of the proposed demolition site(s) before issuing you a demolition permit, and must also perform an inspection before you cover up any of your work.
You can schedule an inspection by:
When the inspection takes place, you'll need to have the following things on hand:
A copy of your permit
Approved plans (if a plan review was required)
The Building Card you received when you were issued your permit (only applies to Building Permits)
Any equipment needed to do the inspection, like a ladder
Make sure the areas that need to be inspected are accessible and visible at the time of inspection.
If any work has been covered, you'll be asked to uncover it and re-schedule an
Off-Hours Inspection
. This will cost you more money and will prolong your project.
---
---
Part 3: Demolition and Deconstruction
What should I consider before starting demolition?
First and foremost, there's more than one way to tear down a house, so be sure to consider all your options before blindly taking a hammer to your home.
Mechanical Demolition
This is the most basic type of demolition and involves using a large excavator to tear the structure down with minimal (if any) salvaging.
It is the fastest way to demolish a house, and can typically be completed in less than a day (single-story houses).
BEWARE: In many cities and states, this isn't even an option.
In the City of Los Angeles, at least 50% of demolition materials must be recycled, so simply tearing it down and lugging the debris to the landfill won't be permitted.
Partial Deconstruction + Mechanical Demolition
This involves going into a house and salvaging a majority of reusable materials, like appliances, windows, and cabinetry.
Once all materials capable of being reused are removed, the remaining structure is then demolished, and remaining debris is hauled away.
Complete Deconstruction
Unlike partial deconstruction (as you may have guessed), complete deconstruction is the process of going into a building and removing all salvageable materials, including plumbing, floorboards, and even nails.
The Adaptive Reuse Program
This program was designed to encourage the reuse of old buildings by simplifying the project approval process, which saves you tons of time.
The process involves repurposing an old building or structure for something new rather than demolishing it and re-building in its place.
More often than not, this is not a viable option for most homeowners but is still something to consider nonetheless.
Is there anything I can do to streamline the demolition process?
Asbestos
Before even thinking about beginning any demo or remodel work, you'll need to check for asbestos.
The Puget Sound Clean Air Agency provides a lot of great information regarding proper asbestos guidelines to follow, and your contractor will also be able to help.
Utilities
Many people don't realize that you can't simply turn off and rip out gas, water, and electricity lines.
Utilities must be properly disconnected and abandoned or terminated at the source.
Note: Your local fire department and utility companies may need to sign off before any demolition work can take place, so be sure to ask your contractor.
Lodging
If your demo project is going to be even remotely substantial in size, consider finding an alternate place to stay during the process.
There will be dust and debris, so if living in a bit of filth rubs you the wrong way, you might want to think about renting a hotel, staying with a friend, or even going on a mini vacation until the demolition is over.
Where do the materials and debris from my demolition go?
In the City of Los Angeles, you are required to recycle 50% of the debris generated during demolition.
You must submit a Recycling and Reuse Plan (RRP) explaining how you will do this and get it approved before you're issued a permit.
However, how the debris is hauled away from your site and recycled properly is (almost) completely up to you.
Renting a dumpster is a great way to manage demolition debris.
Demolition jobs can produce a great deal of debris, and renting a dumpster can be a good way to minimize your mess.
Hometown's local dumpster companies are perfect for the job, so compare a few to find the right size dumpster and contractor for your job.
The only rule to keep in mind while doing so: The contractor you hire must be a permitted hauler in the City of Los Angeles.
Once your materials are collected and contained (whether in a dumpster or the back of your car), find a recycling location near you to take the materials.
The California Waste Services (CWS) facility is open to the public seven days a week, every day of the year (aside from the six major holidays). It is conveniently located in Gardena, directly adjacent to the 110 freeway. You can bring mixed C&D (or source-separated waste material) in any size vehicle.
Learn more to be prepared: