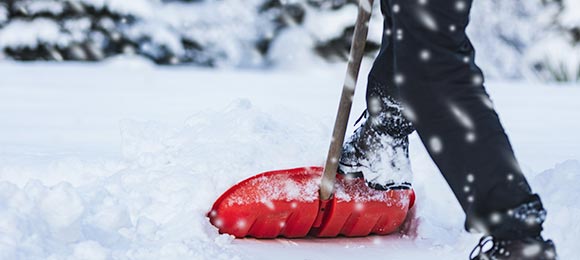 Updated January 23, 2023
Extreme weather conditions, like snow, freezing temperatures, standing water, and commonly used rock salt, all put a great deal of stress on concrete driveways, sidewalks, and garage floors.
As concrete withstands various stressors, it becomes weaker, develops cracks, and tends to degrade rather quickly. This is especially true in areas that experience freezing temperatures and snow.
Concrete doesn't last forever, but you can help prolong the life of your driveway, sidewalks, and garage floors by following a few simple snow and ice removal tips.
Jump to:
---
---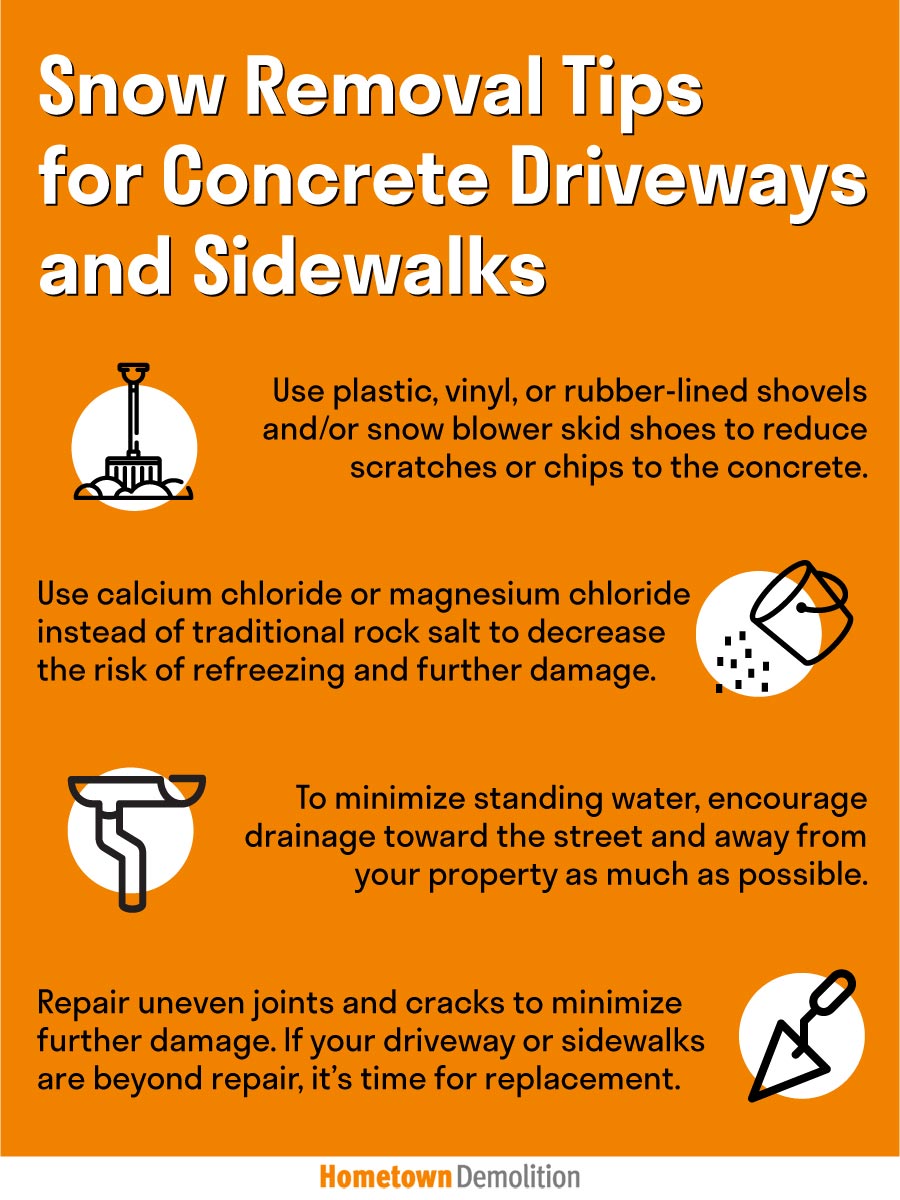 Snow Removal
When shoveling snow, the first thing to be sure of is that you're using a plastic, rubber, or vinyl-edged snow shovel rather than a metal bladed shovel.
Metal shovels can easily scratch concrete and pavers, which is not only visually unappealing but also leaves the concrete more exposed to the elements.
The more exposed the concrete is, the faster it will degrade and need to be replaced.
Likewise, if you use a snowblower to clear your driveway or walkways, ensure it has vinyl or plastic skid shoes rather than metal to minimize damage.
Ice Melting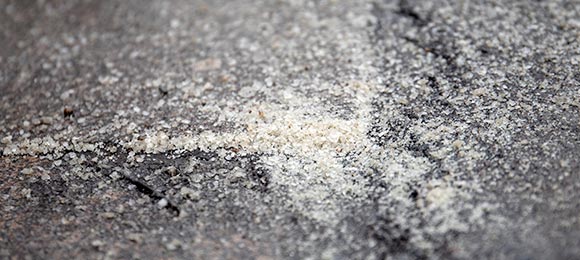 Rock salt, or sodium chloride, can quickly degrade concrete.
Instead, opt for sodium-free products, like a calcium chloride or magnesium chloride ice melt.
While these products are more expensive than classic rock salt, they will not damage concrete, brick, or surrounding landscapes when used properly.
Likewise, calcium chloride and magnesium chloride have a refreezing temperature of -25°F and 0°F respectively, while rock salt has a refreezing temperature of 25°F.
Calcium and magnesium chloride make your concrete driveway more 'freeze-proof' during the winter season, helping to prolong its life.
While using these ice melts is beneficial, be aware that salt from the roads can drip off your car and onto your driveway or garage floor, which also poses a threat.
Because of this, we recommend periodically sealing your garage floor, and potentially your driveway, for an additional layer of protection.
Drainage
To minimize standing water, encourage drainage towards the street and away from your property as much as possible.
Clear any backed-up drains to ensure water can drain properly rather than sitting on your driveway or walkways.
If standing water freezes and thaws, it can lead to surface issues, like cracks.
When water gets beneath concrete and freezes, it expands, which leads to heaving and sinking in the concrete.
Repairs or Replacement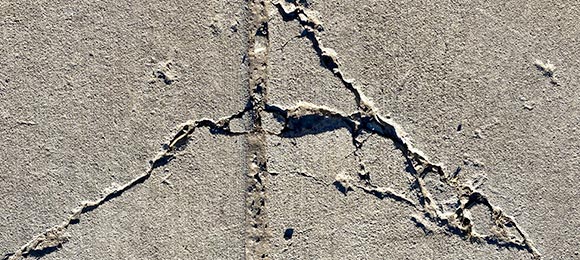 As we've previously stated, concrete can go from bad to worse pretty quickly, especially due to snow removal.
A crack quickly leads to sunken or uneven levels of concrete which then can begin to chip off or crumble when shoveled or plowed roughly.
Repair uneven joints and cracks to maintain the integrity of your driveway, walkways, and garage floor and minimize further damage.
If your driveway or walkways are beyond repair, concrete removal and replacement is your next option.
Find out more:
Heated Driveways and Sidewalks
If you need to remove an old, degraded concrete driveway or walkway, you may want to consider installing a heating system below your new concrete.
These systems are becoming increasingly popular due to their convenience and low impact on the environment.
So while these systems may be costly upfront—averaging $12-$21 per square foot—they can save you a great deal of time, effort, and back pain, which some would argue is priceless.
---