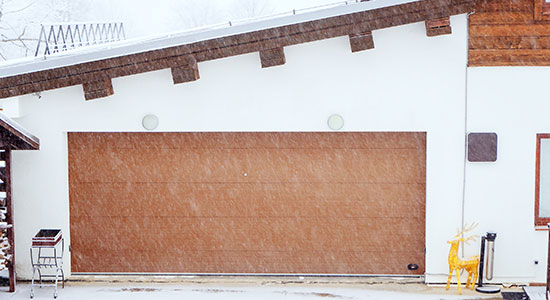 Updated December 2, 2021
If you live in the North or higher elevations, there's a lot of preparation necessary to keep your home safe and comfortable during the cold, snowy months of the winter season.
If you have a garage, then preparing it for winter should be somewhere on that list.
Our tips below will help ready your garage for snow and cold weather in order to avoid costly damage and give you peace of mind.
Get your winter gear ready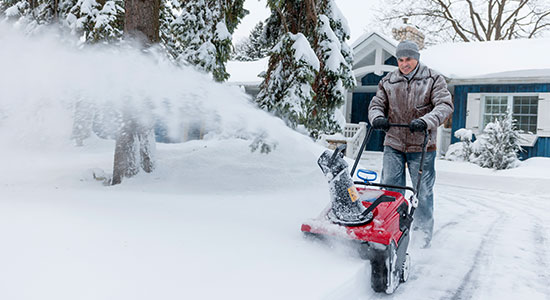 Having to wrestle your snowblower or unearth your shovels and car scrapers is the last thing you want on a freezing cold morning.
Troubleshooting any issues you may come across is much easier when you're not under the pressure of getting to work on time despite the 6 inches of snow on your car or in your driveway.
Get all your equipment organized and ready before the first good freeze.
Stock up on salt for the driveway and walkway.
Be sure your shovels and ice scrapers are ready to go and easy to access.
Relocate your summer equipment to make room for all your winter tools.
Remove any fluids from the garage as well, including paint, wood stains, weed killer, etc.
Utilize your space
Be sure to use your garage walls to keep everything organized while maximizing your garage space.
Consider installing racks to hang sports and outdoor equipment where it's up and out of the way.
If your garage is attached to your house, establish a drop zone near the entrance leading to your home. This will help to trap snow, ice, and dirt instead of tracking it throughout the house.
Designate a spot out of the walkway for boots and other winter gear to maintain a clear, safe path.
Repair and prepare your garage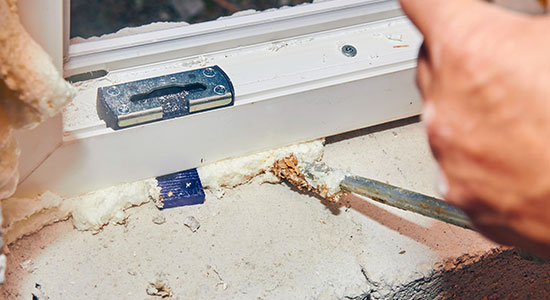 Seal any interior or exterior cracks you observe using expanding foam or caulk, and close up any gaps around windows and doors using expandable foam or weather stripping.
This will help to keep cold air and pests out.
If you really want to keep cold air out of your garage, adding insulation is the most effective way to do so.
Ensure your garage door and the opener itself are working properly and have fresh batteries.
Grease moving metal parts as needed and check the door periodically for evidence of ice buildup.
If you notice your garage door jerking or hear it grinding or squealing at any point during the winter, contact a professional to have it inspected.
Consider sealing concrete floors in the garage to prevent salt damage and cracking.
Tear down unsafe structures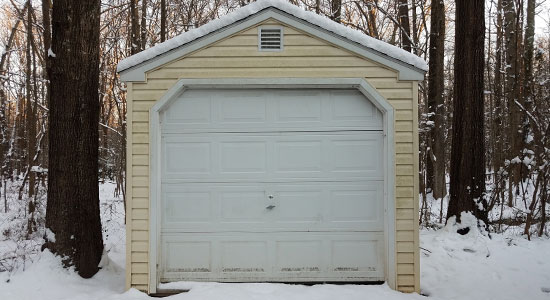 If your garage is deteriorating or becoming unsafe, we recommend demolishing it before the added weight of snow puts it at risk.
Find a qualified garage demolition contractor in your area to help you remove the safety risk prior to heavy snows.
---
---
Keep reading: