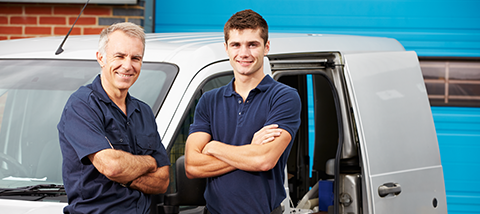 Hometown is a trusted partner for thousands of demolition and excavation contractors nationwide, easily making us the largest marketer of these services in America.
Many contractors tell us our leads are a much better value than any previous advertising they've done, and here's why...
1. Contractors love our low-risk, high-quality leads.
With Hometown's lead generation service, you get immediate access to unlimited high-quality leads.
There are no contracts to lock in to or hidden fees, just quality leads for a fair price.
If you are unsatisfied with our leads at any time for any reason, you can pause or cancel our services altogether. That's a risk-free way to promote your business online!
Keep reading:
2. You get unlimited access to leads for one low monthly price.
The leads we deliver are the most valuable leads you can get, and while no contractor can close every lead, a steady flow of new customers directly to you is the best way to get more jobs and have a thriving business.
The minimum monthly fee for our high-quality demolition lead generation is only $79 in most cases, and our leads are the best in the business.
Our leads services are not one-size-fits-all and are designed to be approachable for every contractor, regardless of their company size or service area, and easy to use without breaking the bank.
Your monthly budget directly affects the amount of promotion you receive on Hometown Demolition.
For example, if you want to reduce your monthly spend, you can lower your monthly budget and we'll reduce your promotion level.
On the other hand, if you want to increase the amount of leads you receive, you can increase your budget to reach a higher promotion level and receive more leads.
Rural companies offering only light demolition can expect a much lower advertising budget than a full-service demolition company serving multiple cities.
Learn more:
3. Getting found by new customers is simple.
Easy, risk-free startup
One low monthly fee
No contract to lock in to
Pause or cancel our services any time
Hometown does all the work to create your profile and listings
Grow your business hassle-free
Over 1 million customers visit Hometown each year to find a contractor
Customer contacts you directly—no middleman
We take the hassle out of getting new customers so you can focus on what you do best
Simple reputation management
Improve your online visibility and reputation for free
We collect unbiased reviews from your verified customers
Hometown's reviews are referenced by Google