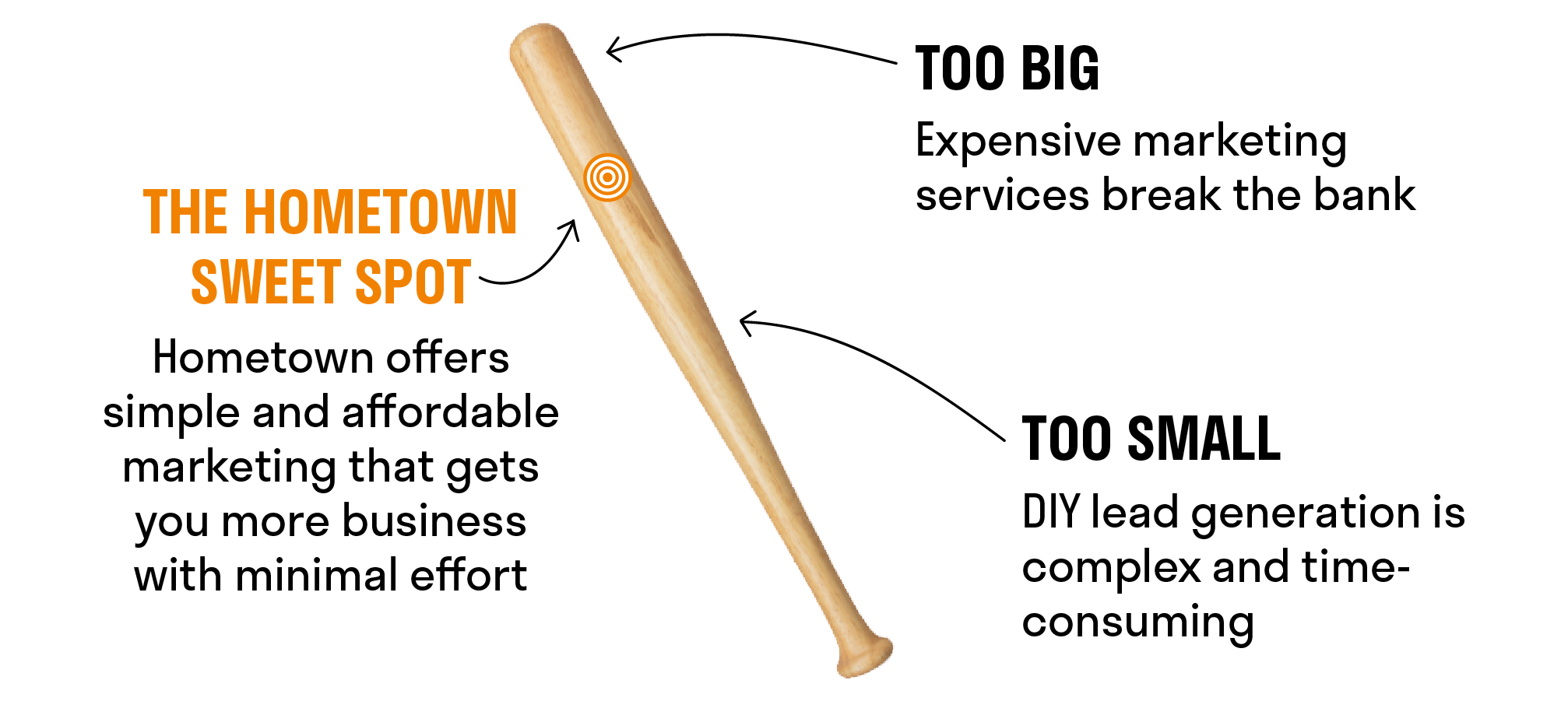 Getting started on Hometown Demolition is easy and risk-free.
You don't have to write content, create a logo, build a profile, collect reviews, or break a sweat. HometownLocal, the company behind Hometown Demolition, does all that for you at no cost.
We keep it simple and affordable—the marketing sweet spot!
Consider us your one-stop marketing concierge, freeing you up to do what you do best...run your business.
If you demolish structures or remove pools for a living, make HometownLocal your one-stop marketing concierge.
Hundreds of new customers visit Hometown Demolition every day to find a service provider.
New customers looking for demolition services flock to HometownDemolition.com by the thousands every day. Why? We work harder than anyone else to attract these customers, and we're the best at what we do.
Since 2009, more than 1 million customers have visited HometownDemolitionContractors.com to find a contractor.
Hometown makes it simple to get found by new customers.
We get to work for you right away, creating a company profile that includes: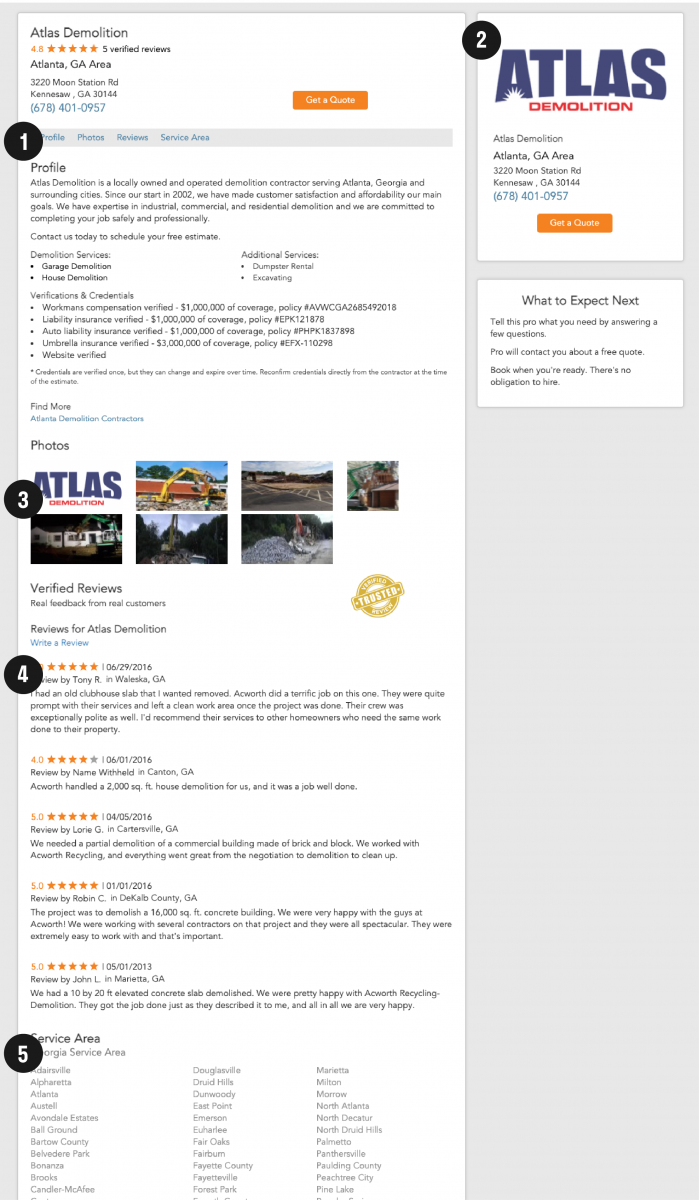 1. Description
Hometown will write an informational, attention-grabbing profile for your company. Unlike other marketing companies, we don't make you write your own profile or create your own logo.
We do all the work to make you look good; all you need to do is tell us if we're on the right track.
2. Logo
Don't have a logo? No problem. We can create one for you. Have a logo? Great. We can dress it up and make it part of your content.
3. Photos
If you have pictures of successfully completed projects, your staff, or anything else you'd like to be included in your profile, we can add those too.
Our backend web team is responsive and easy to work with, so adding photos or making changes whenever you want is a breeze.
4. Reviews
Hometown will collect and publish verified customer reviews on your behalf.
With us, there's no need to worry about competitors leaving phony reviews because we follow up with each customer to ensure their review is legitimate.
5. Service Areas
Whether you're a local company serving a single county, or you think bigger and serve an entire state or region, we can ensure your services are listed everywhere you do business.