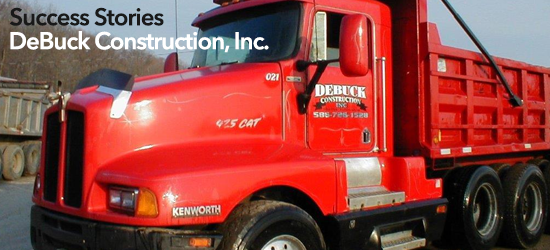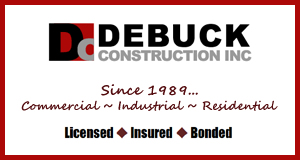 Company: DeBuck Construction
Location: Shelby Township, Michigan
In Business Since: 1989
Hometown Pro Since: 2010
Ray DeBuck started DeBuck Construction in 1989 and the business is still family-owned and operated today. The company's original focus was strictly concrete but has expanded to include demolition service over the years.
Making a positive difference in the Metro Detroit community is important to the DeBuck family. Volunteering with groups like the Shelby Lions Club, Macomb County Marine Division Sheriff Reserve, and the Hantz Farm Project in Detroit are a few of the ways the company gives back to the community they serve.
DeBuck joined Hometown Demolition on July 9th, 2010 as a featured service provider in Metro Detroit. They've received hundreds of new customer leads since that time, mostly to demolish homes and remove inground pools. DeBuck has successfully turned many of those leads into jobs.... and satisfied customers. Over 30 customers have given Debuck a 4 star or 5 star review on Hometown.
Hometown's quality leads and their excellent customer service have been a blessing to DeBuck Construction. Whenever we receive a lead that's of questionable quality, with no questions asked, they note it as 'No Charge.'
- Cindy Clore, DeBuck Construction