Oil Tank Removal in Lyndon, KS
Find the right contractor to demolish and remove anything
America's #1 Source for Local Demolition Experts
25197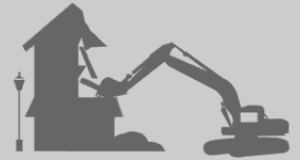 2075 Road 20, Hartford KS 66854
Leiser Excavating, LLC is an excavation contractor specializing in a wide variety of demolition jobs, including oil tank removal. 
Tank Removal Tips for Lyndon, KS
Tips for Demolishing Tanks
Why should I remove my tank?
Oil tanks are always at risk of leaking, especially if they're exposed to the elements.
An oil spill can wreak havoc on the environment and your health, as it contaminates drinking water, leads to indoor air pollution, contaminates soil, surface, ground, and drinking water, as well as recreational water bodies.